Facts About Mexico

Cambiar a Español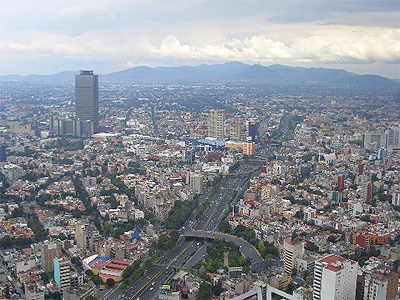 Facts about Mexico

Mexico is the third-largest country in Latin America after Brazil and Argentina.


The population of Mexico surpassed 100 million at the beginning of the 21st century. This country has the largest population of Spanish speakers in the world.


Mexico City has close to 25 million residents which makes it one of the most populous metropolitan cities in the entire world.


Mexico is located in an area known as the Pacific "Ring of Fire." This region, one of Earth's most dynamic tectonic areas, is characterized by active volcanoes and frequent seismic activity.


Tequila, a Mexican famous liquor, is made from the native blue agave plant. The plant is Named after the city where it originated.


Mexico is the world's leading producer of silver. An area called the Silver Belt—which encompasses Guanajuato and Zacatecas in the Mesa Central, Chihuahua in the Mesa del Norte and San Luis Potosi farther east—saw significant mining activity during the colonial period.


Mexico hosted the Summer Olympics in 1968 and the FIFA World Cup soccer championship in 1970 and 1986.


The Mexico City Arena—one of the largest bullfighting arenas in the world—seats 50,000. Another 35 arenas are located throughout the country.


Mexican United States
Aguascalientes
Baja California
Campeche
Chiapas
Chihuahua
Coahuila
Colima
Durango
Federal District(Mexico City)
Guanajuato
Guerrero
Hidalgo
Jalisco
Estado de Mexico
Michoacan
Morelos
Nayarit
Nuevo León
Oaxaca
Puebla
Queretaro
Quintana Roo
San Luis Potosi
Sinaloa
Sonora
Tabasco
Tamaulipas
Tlaxcala
Veracruz
Yucatan
Zacatecas
Related links:
English

City of Guanajuato Mummies of Guanajuato Pictures of Mummies Photos of Mummies El Pipila University of Guanajuato Alhondiga de Granaditas
Spanish
Ciudad de Guanajuato Callejon del Beso Visita a Guanajuato El mercado Hidalgo Montando a Caballo La Giganta El Funicular ---
Mexican Flag
Where is Mexico?
Capital of mexico
Mexico Map
Comentarios:
1. Este si es mi pais, la ciudad mas poblada del mundo, pero una nacion con mucho argullo por su gente y sus tradiciones.

2. He estado en la ciudad de Mexico una ves y me gusto mucho. Todo el pais de Mexico, su gente, y su cultura es muy linda.
Return from Facts About Mexico to the main page

Resources
http://www.history.com/states.do?action=detail&state=All%20About%20Mexico&contentType=State_Fun_Facts&contentId=56665&parentId=MEXICO
Other tags used are mexico Interesting Facts,interesting mexico facts, and mexico facts.