El Pipila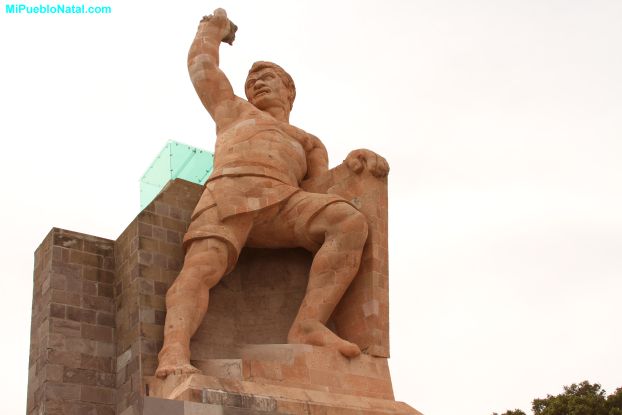 El Pipila. Photo taken from near the base of the monument in a hot day of March 2013.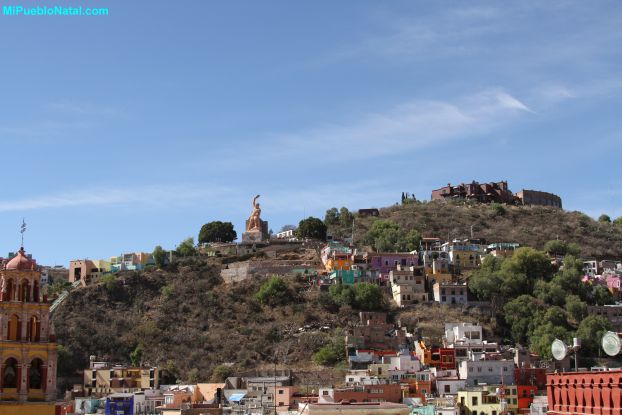 The two pictures above were taken from the University of Guanajuato. The monument seems so far way from the University but it took us only minutes to walk to the base where we took the funicular that took us to the top. The funicular charges 15 pesos per person.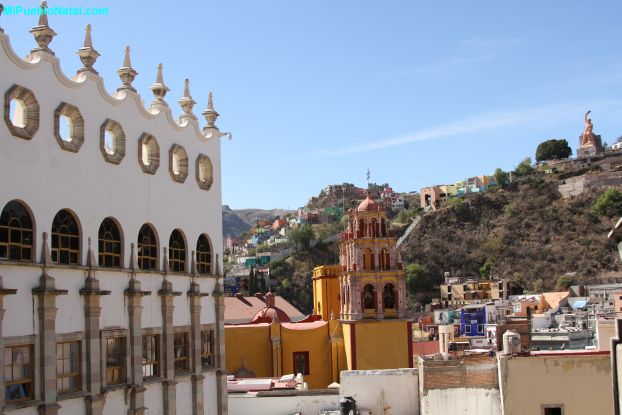 The Pipila is seen in the distance and the University of Guanajuato on the left.
El Pípila is the nickname of a local hero of the city of Guanajuato. El Pípila's real name was Juan José de los Reyes Martínez Amaro (1782–1863), son of Pedro Martínez and María Rufina Amaro.
Meaning of Pípila
Pípila is the Mexican Spanish word for a hen turkey. It is said his nickname stands for his freckled face (similar to that of a turkey) or his laughter resembling the bird's peculiar gargle. The name is also given to a monument built in his honor in the same city.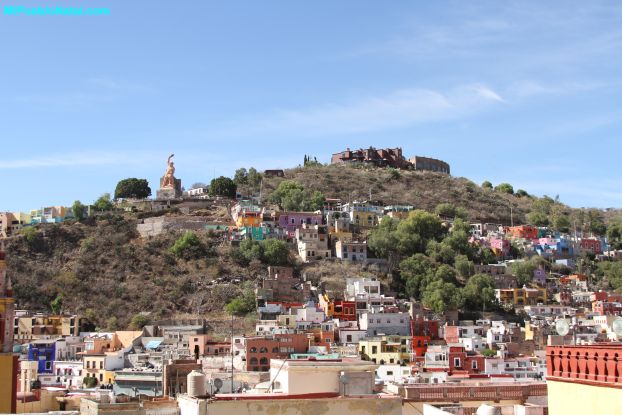 El Pípilas in the distance and part of the city of Guanajuato on the foothill.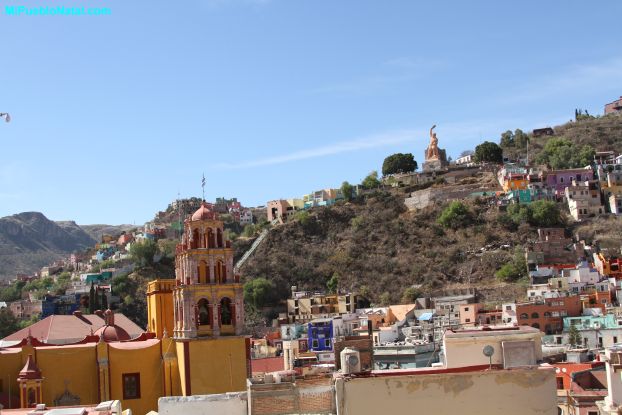 El Pipila in the distance - photo taken from a different angle.

Who was el Pípila
Pípila was a Miner. He came from the nearby town of San Miguel, now San Miguel de Allende, and worked in the Mellado mine. (The Rayas and Mellado mines were the first in Guanajuato, opened in 1558). Miners are of great importance in the state and city of Guanajuato, which was the largest exporter of silver in the world at the end of the 18th century. Silver and other minerals are still mined there today.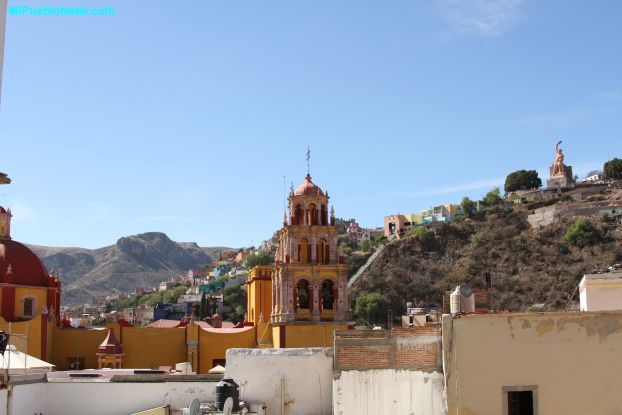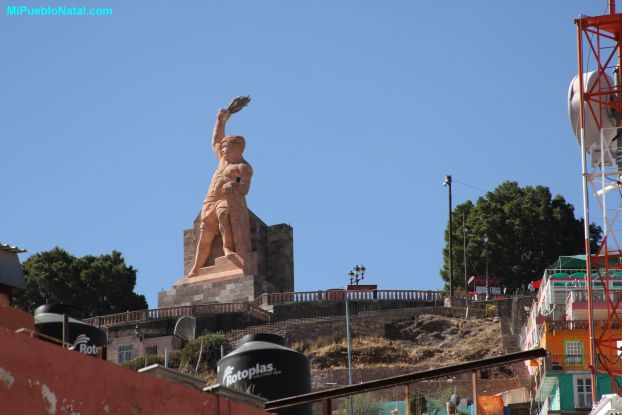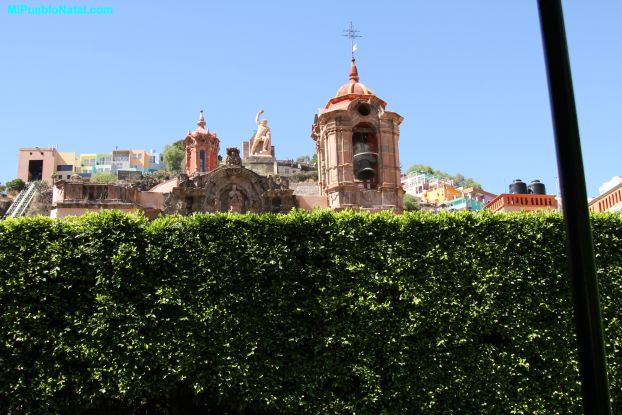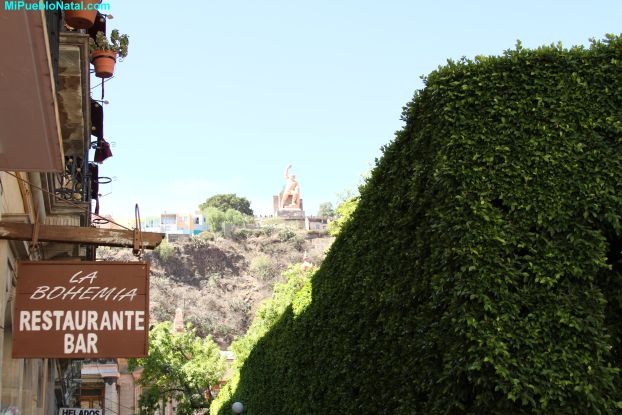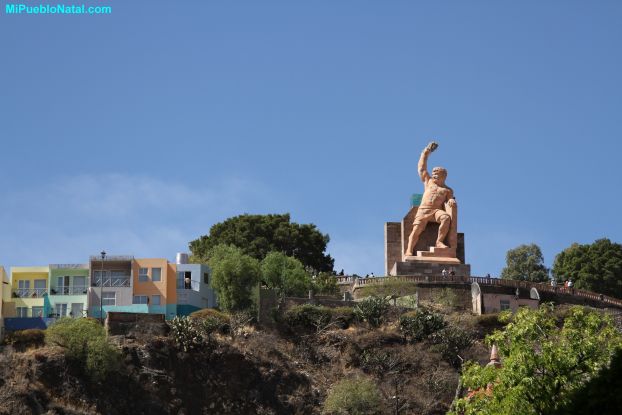 The three Photos above where taken from the park located in front of the temple called San Diego de Alcala.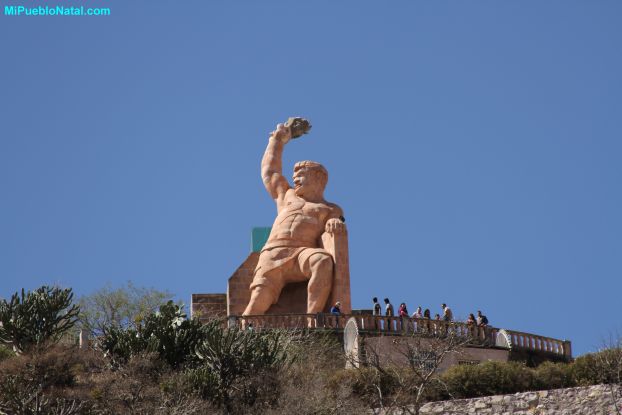 Photo taken from the base of the hill near the entrance of the of the tunnels located next to the funicular building.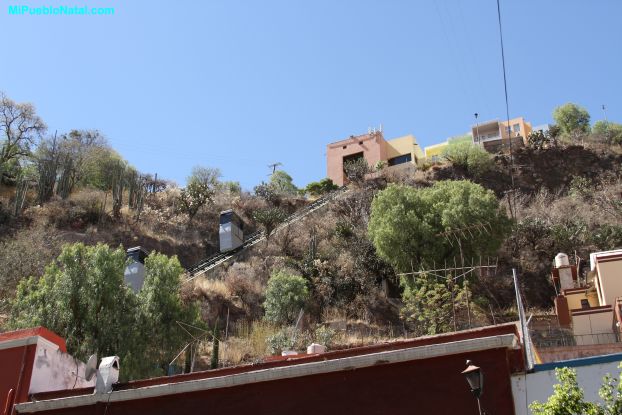 Funicular going up hill full of tourists heading toward the Pipila.

Return from El Pipila to the City of Guanajuato

References
http://en.wikipedia.org/wiki/El_P%C3%ADpila