Pictures of Mummies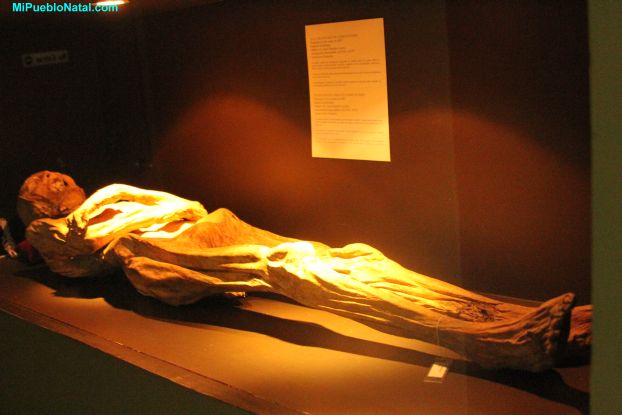 Picture of a mummy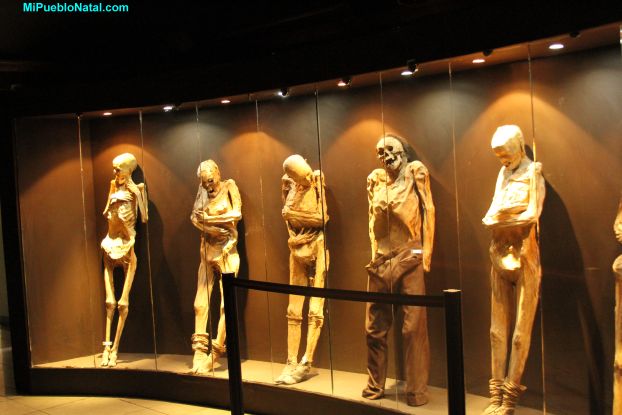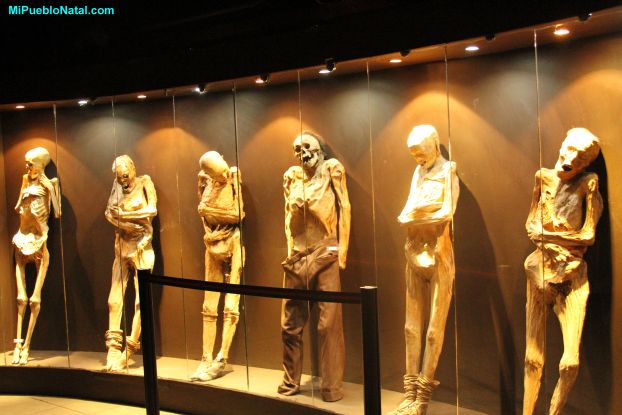 This page shows more pictures of mummies. Since the room was dark some of the images had some glare reflected from the glass and lights. Regardless, most of the pictures came out OK. I selected the best ones so you can take a look and hope you do not get scared. It gave me chills while I was in there alone surrounded by them. I was with my wife and I noticed she had left the room. As soon as I knew she was not next to me, I left in a hurry only to find myself surrounded by more of them in the next section!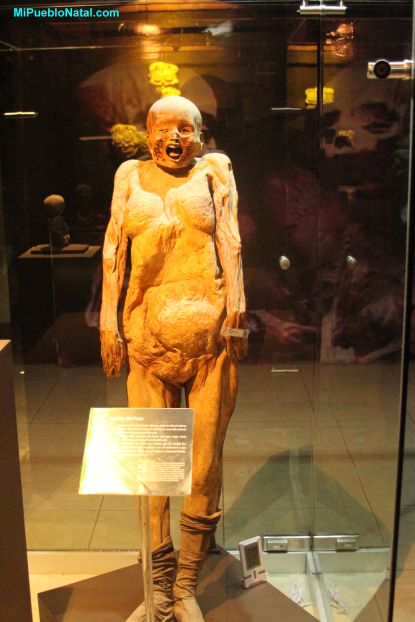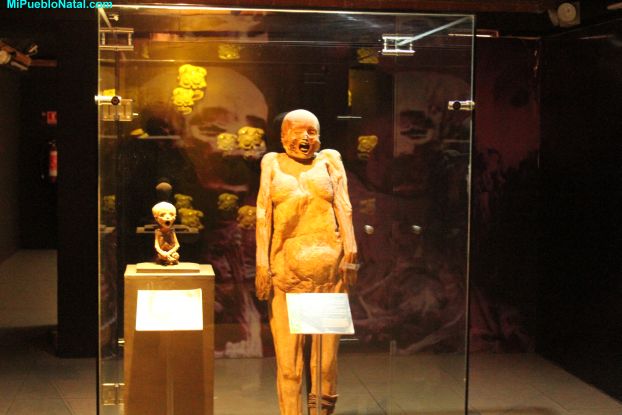 Mother and Child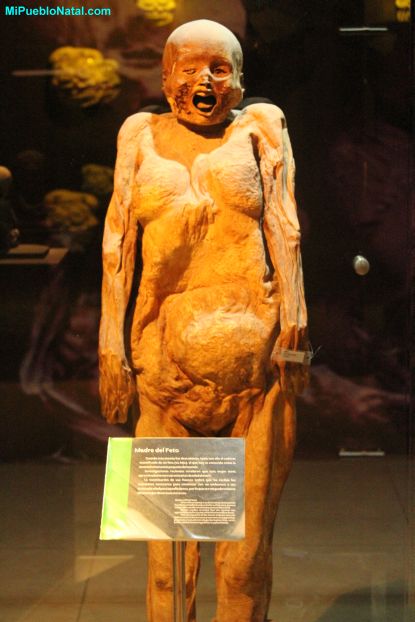 Mother of the fetus

"When this mummy was discovered, she had with her the mummified corpse of a fetus (her son). This mummy fetus is known today as the smallest human mummy in the world. Recent studies revealed that this woman was approximately forty years old at the time of her death. The constitution of her bones indicates that she did not receive the necessary nutrients to support her pregnancy at an advanced age during her time. So, it is believed that she belonged to a very poor family."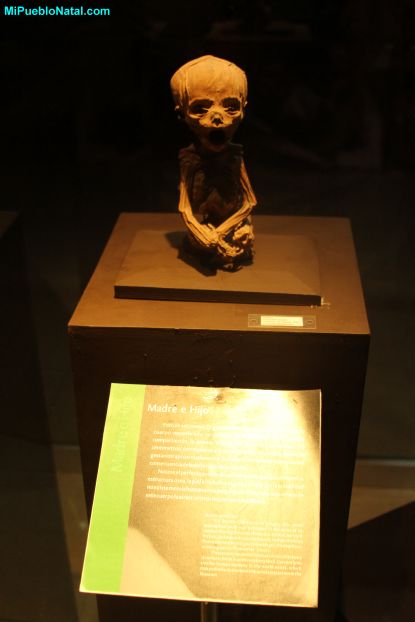 Six month old fetus. Originally this small mummified body was exhibited in the arms of its mother sharing the same showcase. It's size barely eight inches corresponds approximately to that of a fetus five to six months old (gestational age). His death was a consequence of his mother's death.
Please note the perfect conservation of its bony structure, the skin and even the eyeball. Currently no smaller human mummy in the world exists, which makes this body the most important attraction in the museum.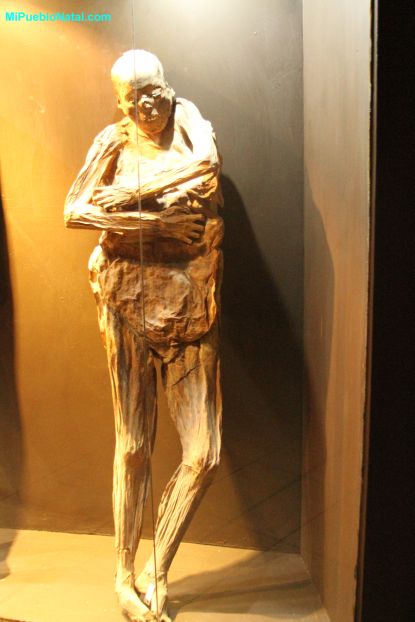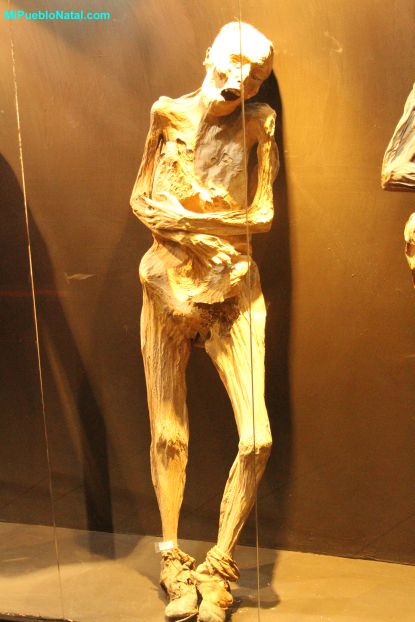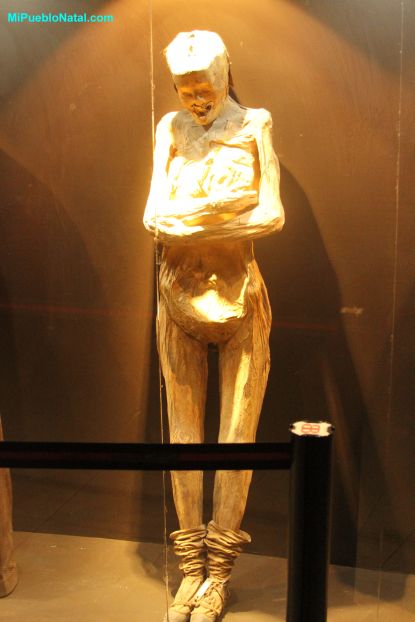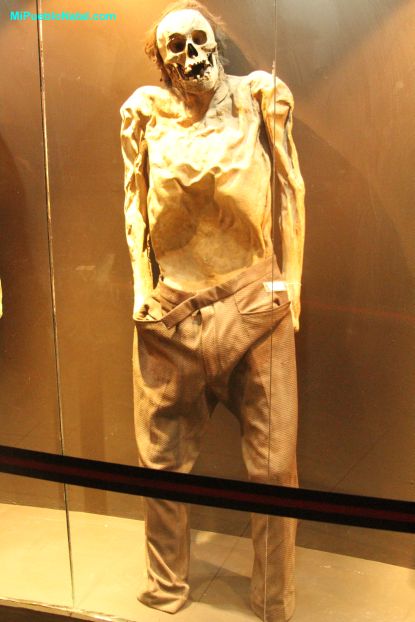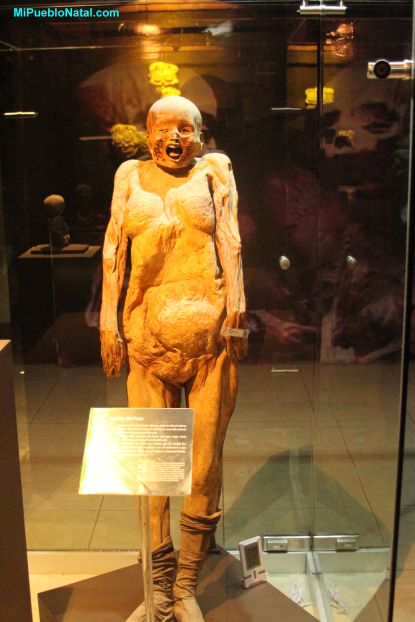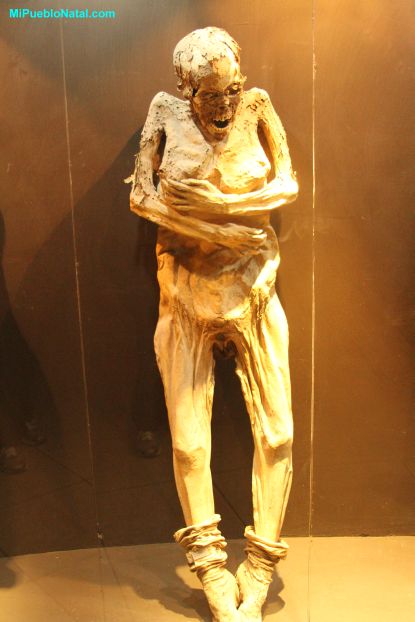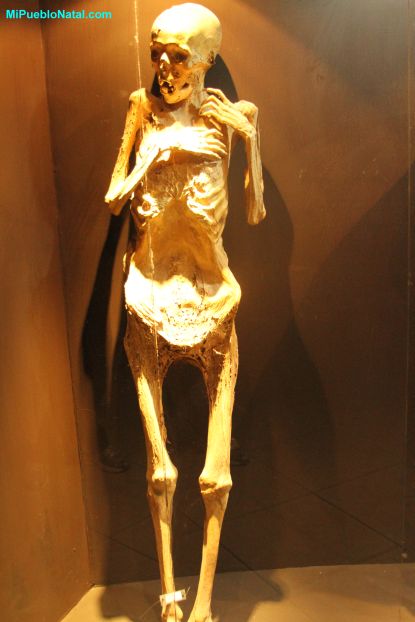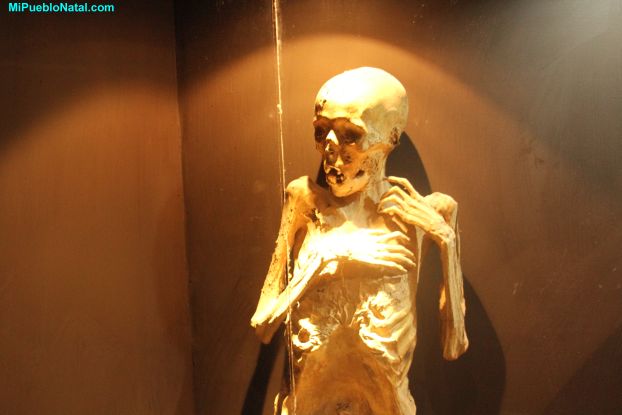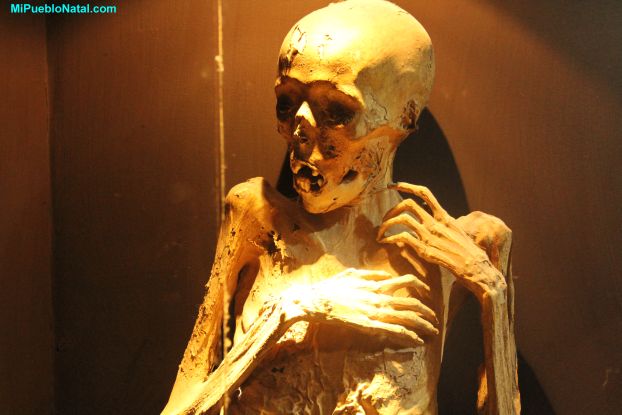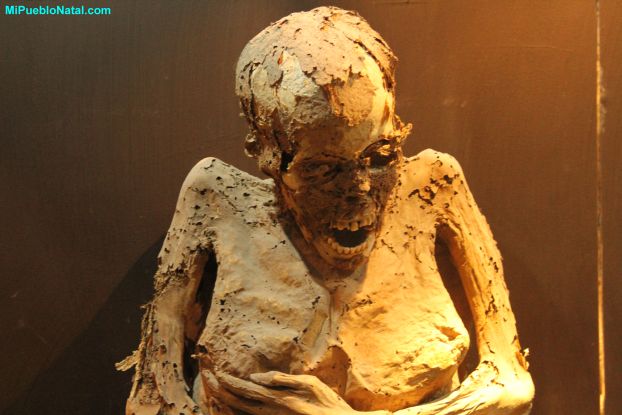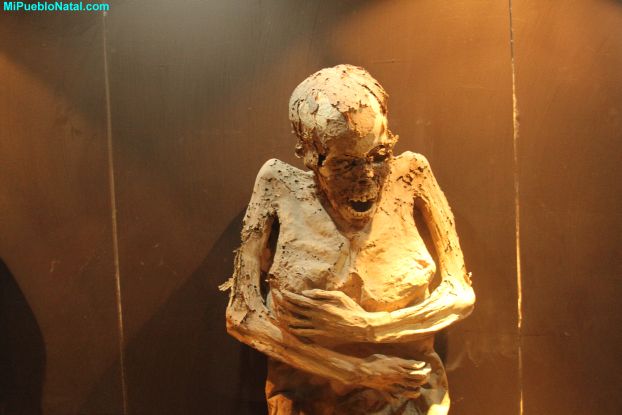 Click here to see more photos of mummies

Return from Pictures of Mummies to the City of Guanajuato

References
1. http://en.wikipedia.org/wiki/Mummies_of_Guanajuato
2. Guanajuato Mummy Museum