University of Guanajuato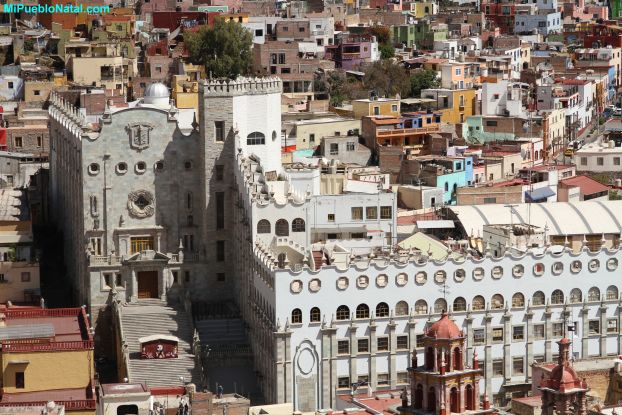 University of Guanajuato (Universidad de Guanajuato), Guanajuato, Mexico. All the pictures on this page were taken on March 11, 2013.

The Guanajuato university is located in the heart of the beautiful and historic city of Guanajuato, Guanajuato, Mexico. This university of "was founded in 1732 by the Society of Jesuits, and financed by Josefa Teresa de Busto y Moya. By authorization of King Felipe V of Spain, it was officially recognized on August 20th, 1744 with the name of 'La Santisima Trinidad'. In 1828 the institution was transferred to the Government of Guanajuato, and later in 1870 it became a state college. In 1945, it became the University-of-Guanajuato. Since then, the University has demonstrated constant academic and demographic development..."
Side view of the university.

The university is made up of about 33,828 students in programs ranging from high school level to the doctorate level. Over 17,046 of those are pursuing undergraduate, masters, and doctorate degrees. The university offers 153 academic programs, including 13 doctorates, 39 masters programs, and 65 bachelor's degrees. The university has schools in fourteen cities throughout the state of Guanajuato.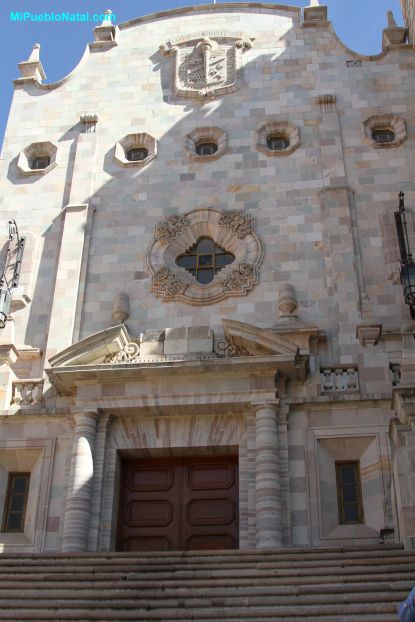 The University boasts an academic staff recognized for its high quality. This staff carries out essential work in the areas of instruction, research, and extension.
View of the university from El Pipila.

Because of its quality teachers and the unceasing efforts of its academic bodies, the University of Guanajuato carries out more scientific research than any other institution of higher education in the state; its academic units, institutes, and research centers develop projects with regional applications in benefit of all the citizens of Guanajuato.
The following images are from different angles. It is kind of difficult to take a full view of the front of the building because the streets are narrow and the buildings in front of it do not allow enough room.  I hope you enjoy the images.

Front of the university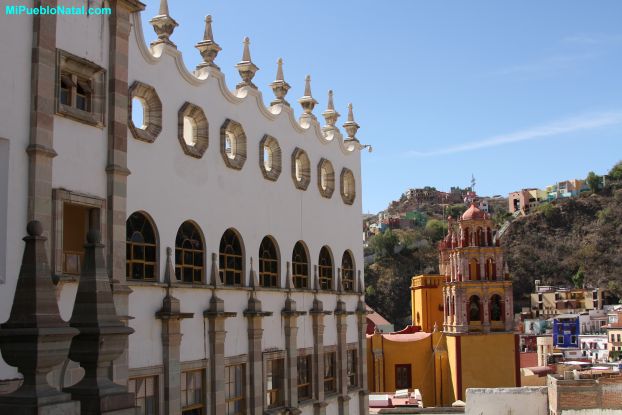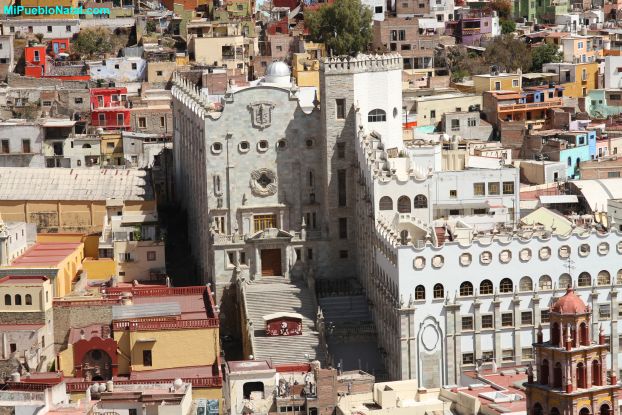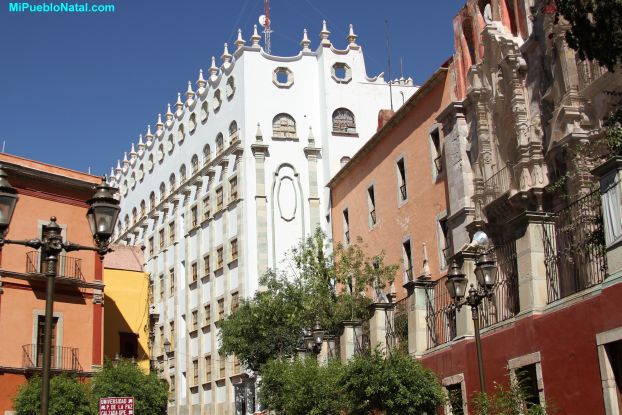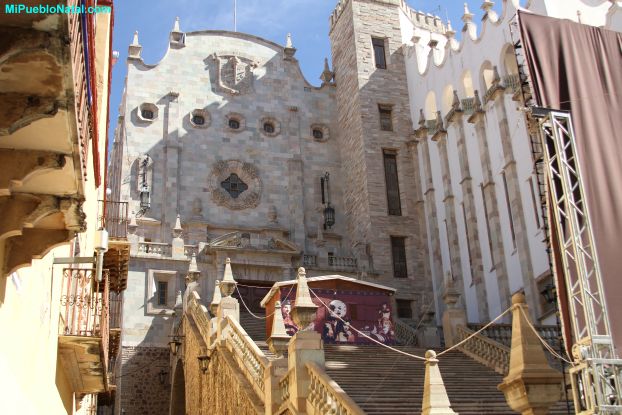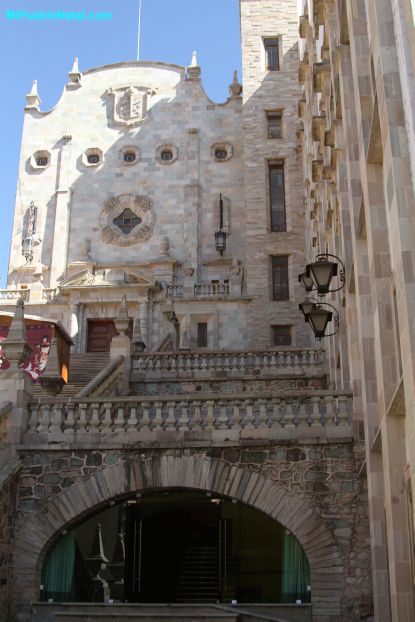 Return from The University of Guanajuato to the City of Guanajuato

References
1. http://mexicanlawclasses.unm.edu/guanajuato/university-guanajuato.php

2. http://en.wikipedia.org/wiki/File:Univ_gto.JPG