Barbados Flag


Barbados Flag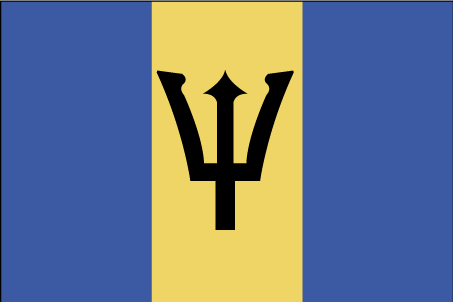 The flag of Barbados has three equal vertical bands of blue (hoist side), gold, and blue with the head of a black trident centered on the gold band.
Meaning of the flag:
The band colors represent the blue of the sea and the blue of the sky. The gold color represents the beaches; the trident head represents independence and a break with the past.

English
Caribbean Countries | Caribbean Map | Map of Barbados

Español
Paises del Caribe | Mapa del Caribe | Bandera de Barbados | Mapa de Barbados



Sources
https://www.cia.gov/library/publications/the-world-factbook/flags/flagtemplate_bb.html

Other tags used are flag of Barbados, flags Barbados, and flags of Barbados.


---
Return from Barbados flag to facts about Barbados

Return to Caribbean countries
---