Roatan Honduras
P1
P2
P3
P4
P5
Roatan Honduras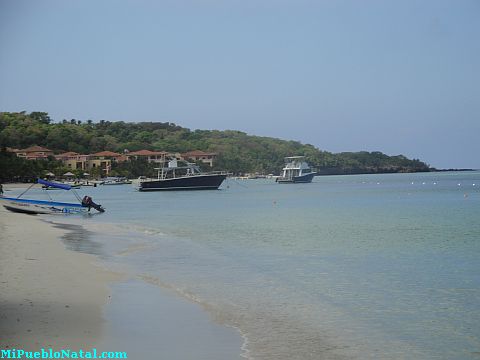 Roatan Honduras - The Roatan island is located about 30 miles off the northern coast of Honduras and it is one of the largest and the most popular of the three most well known bay islands; Utila and Guanaja. It is located in the northwest Caribbean. It is about 40 miles long and about three to four miles wide of mostly a mountainous terrain. The warm crystal clear turquoise waters surrounding the island are filled with lots of spectacular barrier reef which makes it one of the best scuba diving areas in the world.
Punta Gorda Roatan - The Other End
The climate is tropical and hot but the constant breeze makes it a cooler and pleasant temperature. The average temperature is at about 82 degrees.
Things to do in Roatan are diving, snorkeling, deep sea fishing, sailing, hiking, sightseeing, horseback riding, and even treasure hunting.
Roatan offers a "wide variety of hotels, resorts, vacation rentals, self-catered and other accommodations, ranging from budget lodgings to luxury beach vacation rentals and condos. Roatan hotels, vacation rentals, beach houses, and other lodgings are located right on or very close to beautiful western Caribbean beaches or are on hillsides with breathtaking ocean and sunset views. "
Put the Bay Islands on your list and do some serious Roatan diving if that's what you desire or just visit the island so you can kick back and relax on one of the luxurious resorts offered in this paradise.
Getting from La Ceiba to Roatan
Cited works
---
1. http://www.geocities.com/TheTropics/Cabana/5168/roatart.htm
2. http://www.westendivers.com/facts.htm
3. http://web.me.com/lynchtj/LiveRoatan/Home.html
4. http://www.roatanbayisland.com/index.cfm?s=roatan
5. http://www.roatanonline.com/roatan_hotels.htm
---
---
Return from Roatan Honduras to Honduras

Return to the home page
---