Obrien Oregon
Obrien Oregon
O'Brien is a small unincorporated community in
Josephine County
located about eight miles from
Cave Junction
along Redwood Highway going toward the coast. One thing noticeable about this small place is the police car parked right in front of the post office-market building. It is just on the side of the road. The car has been there for many years and it looks like from the fifties or sixties.
Next to the building there is a red caboose which was retired from the McCloud River Railroad in O'Brien. Who knows how long it's been there. Maybe someone who is from there can tell us everything there is to know about O'Brien.
Questions:
How old is the post office building?
When was O'brien established?
What is its population?
---
If you are living in O'brien and would like to describe other great attractions and other beautiful areas near by you can do it by writing on the form below. Your pictures are also welcome.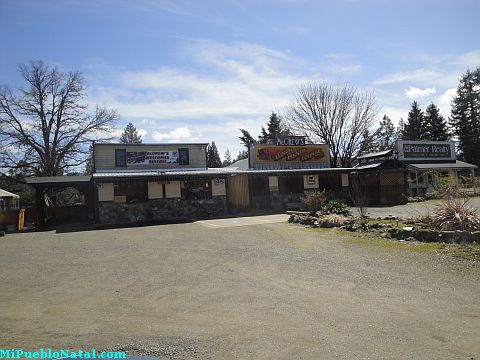 ---
Visit our
Social Network
.
---
Show Off Your Home Town to the World by Writing About it
Knowing a little about a country or a town gives people an idea what to expect. For this reason, I invite you to write about your own country or home town explaining why it is worth a visit. Give your country or town a chance to be discovered by many travelers by giving them hidden and precious information.
---

If you wrote about your home town don't forget to come back to check your page because after we approve it, it will be live.


---
---
Return from Obrien Oregon to facts about Oregon
Rerturn to United States Facts
---
Thanks for visiting this page.