Facts About Albania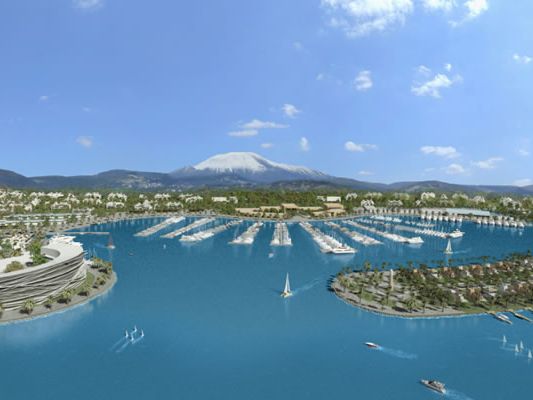 City of Vlora, Albania



Facts About Albania

Location: Albania is a country located in Southeastern region of Europe.

Language: The languages spoken in Albania are Albanian (official), Greek, Vlach, Romani, and other Slavic dialects.

Currency: The currency of Albania is called leke (ALL)

Population: The population of Albania is 3,002,859 (July 2012 est.)

Land Size: Albania has a land size of 28,748 square kilometers of which 27,398 square kilometers is land and 1,350 square kilometers is water.

Capital: The capital of Albania is Tirana (Tirane)

Borders: Albania has borders with Greece, Macedonia, Montenegro, Kosovo.

Bordering Body of Water: The Adriatic Sea and the Ionian Sea

Industries: The industries of Albania include Food processing, textiles and clothing; lumber, oil, cement, chemicals, mining, basic metals, hydropower.

Agriculture: The agicultural products produced in Albania include wheat, corn, potatoes, vegetables, fruits, sugar beets, grapes; meat, dairy products

Land divisions: Albania is ivided into 12 counties; Berat, Diber, Durres, Elbasan, Fier, Gjirokaster, Korce, Kukes, Lezhe, Shkoder, Tirane, Vlore

Major Cities:
Tirana, Durrës, Vlorë, Elbasan, Shkodër, Korçë, Fier, Berat, Lushnjë, Kavajë.





Please write your comments about your country













Other special words used to help you find this page are facts of Albania, facts on Albania, and facts Albania.

References

---
Return from facts about Albania to world country listing
Return to the home page
---


http://www.albaniato.com/wp-content/uploads/2011/11/vlora.jpg
https://www.cia.gov/library/publications/the-world-factbook/geos/al.htmlReferences


Medford, Oregon, United States

Central Point, Oregon, United States

Grants Pass, Oregon, United States

Crater Lake National Park, Oregon, United States