Virgin Islands Map


Virgin Islands Map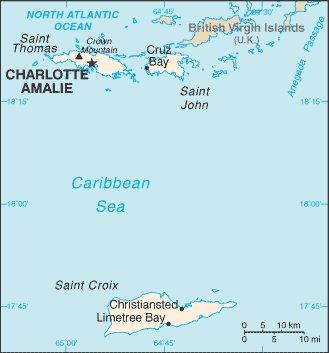 The Virgin Islands are in the Caribbean. These islands are between the Caribbean Sea and the North Atlantic Ocean, east of Puerto Rico. The Virgin Islands have no first order land divisions (like states or departments). They are a territory of the US. The Virgin Islands are formed by three islands which are Saint Croix, Saint John, and Saint Thomas.
English
Caribbean Countries
|
Caribbean Map
|
Virgin Islands Flag
Español
Paises del Caribe
|
Mapa del Caribe
|
Islas Virgenes Bandera
|
Islas Virgenes Mapa
Sources
https://www.cia.gov/library/publications/the-world-factbook/flags/flagtemplate_vq.html
Other tags used are map Virgin Islands, maps Virgin Islands, Virgin Island map.


---
Return from Virgin Islands map to Virgin Islands information

Return to Caribbean countries
---