Utila Honduras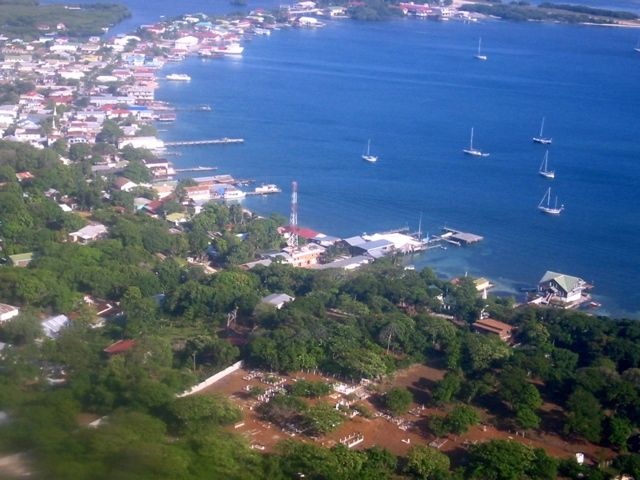 Utila, Islas de La Bahía




Utila Honduras - This beautiful island is one of the three main islands that form the Bays Islands of Honduras (Islas De La Bahia). It is located approximately about 18 miles off the coast of Honduras. This beautiful island is only 11 miles long and about 4 miles at its widest point. This island is the smallest of the three and just like Roatan and Guanaja, it is surrounded by crystal clear waters filled with coral reef that offer one of the best scuba diving places in the world.
"The Caribbean island of Utila is made up of mangroves, forestry, and dry lands which cover approximately 90% of its tropical land" and "it is rich with indigenous wild life and beautiful mangrove orchids"
Languages spoken - English and Spanish.
Currency - Lempira.
Population - 6,000 people
Climate: The rainy season is from October to December. The rest of the year are mainly calm, sunny days freshened by cool easterly breezes.
Getting there from La Ceiba
The ferry is an option for transportation to Utila. It departs from La Ceiba twice daily, in the morning and afternoon.
By airplane - offered by Aerolineas SOSA, Atlantic Airlines and Isleña. The flight is about 12 minutes.
Recommendations
Cheaper than its two sister islands
Book hotel in advance.
If you are traveling from another country, the main city of arrival in Honduras is San Pedro Sula. From there you can travel to La Ceiba via bus or airplane.
---
1. http://www.aboututila.com/ - Tropical Island of Utila, Bay Islands, Honduras
2. http://www.deepblueutila.com/utila.htm - about Utila
3. http://www.cayhouse.com/utila.htm - THE CAYHOUSE
4. http://www.destination360.com/central-america/honduras/utila-island Utila, Honduras
5. http://www.aboututila.com/Photos/Aerial-Utila-Town-East-Harbor-03.JPG
---
---
Return from Utila Honduras to Honduras

Return to the home page
---