Sailing Photos | Maui Excursions


Sailing Photos | Maui Excursions


These pictures are from our sailing trip in Maui. I had never gone sailing before but I was brave enough to go for it. The waters where quiet at first but when we where in the middle of nowhere, the waves began to grow. The boat rocked up and down like a roller coaster. It felt like were going to capsize but the crew kept reassuring us it was not going to. This was quite and amazing adventure.
Sailing is one of the many Maui attractions you can do when visiting this beautiful island. It is safe, fun, and it is something you are never going to forget.
If you decide you are going to go on a sailing Maui Excursion, be prepared to get wet and make sure you protect yourself from the hot sun. One more thing, get your camera ready so you can snap some photos. I put my camera away before the real action began. I regret it because I was not able to get to it when I needed it.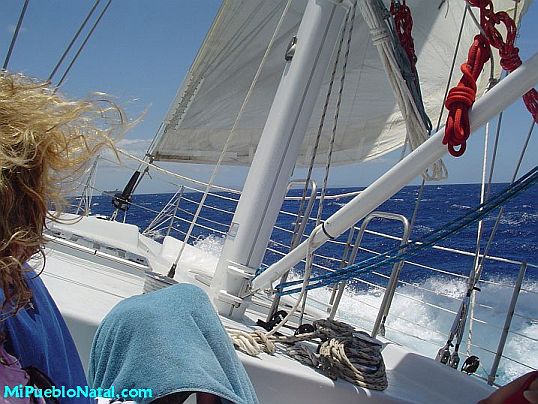 ---
Return from sailing photos to photo slide shows

Return to the home page
---