Panama Flag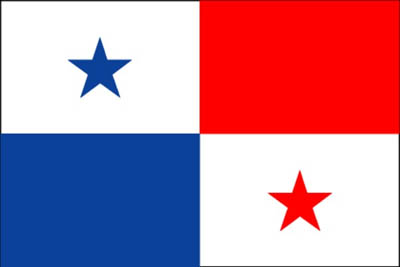 Mapa de Panama
Map of panama
Bandera de Panama
Panama Flag
The flag of panama is divided into four, equal rectangles; the top quadrants are white (hoist side) with a blue five-pointed star in the center and plain red; the bottom quadrants are plain blue (hoist side) and white with a red five-pointed star in the center.
In my opinion, the flag of Panama is simple but yet elegant.


---
If you are from Panama or have visited this beautiful country, don't forget to write something about your personal experiences. You can share your pictures too. You can do this by filling out the form below.
Show Off Your Home Town to the World by Writing About it
Knowing a little about a country or a town gives people an idea what to expect. For this reason, I invite you to write about your own country or home town explaining why it is worth a visit. Give your country or town a chance to be discovered by many travelers by giving them hidden and precious information.
Thanks for visiting this Panamanian flag page.
Sources
https://www.cia.gov/library/publications/the-world-factbook/geos/pm.html




---
Return from panama flag to facts about panama

Return to the home page
---