Nombre de los Mineros en Chile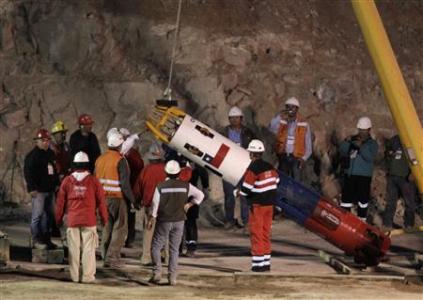 Nombre de los mineros que fueron rescatados desde la profundidad de la mina San Jose cerca de Copiapo, Chile. Estos mineros pasaron 69 dias atrapados allí.
Raul Bustos, age 40
Juan Aguilar, age 49
Osman Araya, age 30
Florencio Avalos, age 31
Renan Avalos, age 29
Jorge Galleguillos, age 56
Jose Henriquez, age 54
Daniel Herrera, age 27
Juan Illanes, age 52
Mario Sepulveda, age 39
Luis Urzua, age 54
Richard Villarroel, age 23
Carlos Barrios, age 27
Claudio Acuna, age 56
Samuel Avalos, age 43
Yonni Barrios, age 50
Jose Ojeda, age 46
Alex Vega Salazar, age 31
Jimmy Sanchez, age 19
Victor Segovia, age 48
Claudio Yanez, age 34
Victor Zamora, age 33
Omar Reygadas, age 56
Carlos Bugueño, age 27
Pedro Cortez, age 24
Mario Gomez, age 63
Franklin Lobos, age 53
Carlos Mamani, age 23
Edison Pena, age 34
Esteban Rojas, age 44
Pablo Rojas, age 45
Dario Segovia, age 48
Ariel Ticona, age 29
---
Note: You are welcome to leave your comments about your country.




Sources
http://www.reuters.com/article/idUSN0925972620101012
http://www.reuters.com/resources/r/?m=02&d=20101012&t=2&i=224450690&w=300&fh=300&fw=&ll=&pl=&r=2010-10-12T235343Z_01_BTRE69B1UDL00_RTROPTP_0_CHILE-MINE-RESCUE
---
Return from news nombre de los mineros to facts about Chile
Return to world country listing
---
Inscríbete y recibe información de eventos importantes que están ocurriendo aquí en Mi Pueblo Natal. De vez en cuando te vamos a enviar promociones. No vamos a vender o compartir tu correo electrónico con nadie.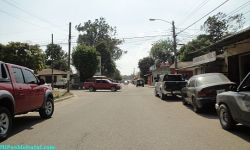 Tocoa, Colon, Honduras



Roatan, Islas de la Bahia, Honduras



La Ceiba, Atlantida, Honduras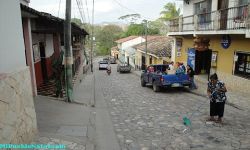 Copán Ruinas, Copán, Honduras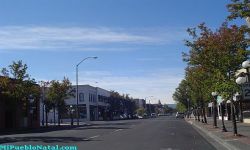 Medford, Oregon, United States