Mapa de Venezuela
Mapa de Venezuela
Venezuela esta localizada en America Del Sur y tiene fronteras con Brazil, Colombia y Guyana. Venezuela esta bañada por el mar Caribe y por el Oceano Atlantico.
Venezuela has 23 states, 1 capital district*, and 1 federal dependency**; Amazonas, Anzoategui, Apure, Aragua, Barinas, Bolivar, Carabobo, Cojedes, Delta Amacuro, Dependencias Federales**, Distrito Federal*, Falcon, Guarico, Lara, Merida, Miranda, Monagas, Nueva Esparta, Portuguesa, Sucre, Tachira, Trujillo, Vargas, Yaracuy, Zulia



Sources
https://www.cia.gov/library/publications/the-world-factbook/flags/flagtemplate_ve.html
http://www.worldflags101.com/v/venezuela-flag.aspx

Other keywords used are Venezuela flag, flag of Venezuela, flag Venezuela, and Venezuela flags.


---
Regresar de mapa de venezuela a facts about venezuela

Regresar a la pagina principal
---
Inscríbete y recibe información de eventos importantes que están ocurriendo aquí en Mi Pueblo Natal. De vez en cuando te vamos a enviar promociones. No vamos a vender o compartir tu correo electrónico con nadie.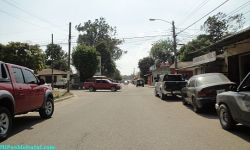 Tocoa, Colon, Honduras



Roatan, Islas de la Bahia, Honduras



La Ceiba, Atlantida, Honduras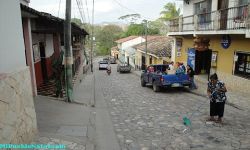 Copán Ruinas, Copán, Honduras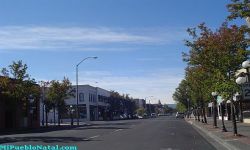 Medford, Oregon, United States