Jamaican Flag


Jamaican Flag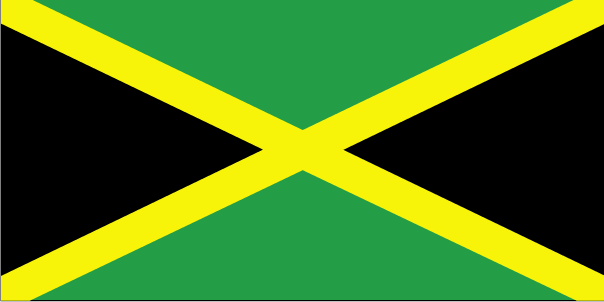 The flag of Jamaica has a diagonal yellow cross that divides the flag into four triangles - the top and bottom triangles are green and the triangles on the side are black. The color green represents hope, vegetation, and agriculture. The black color reflects hardships overcome and to be faced. The yellow color recalls golden sunshine and the island's natural resources.
English
Caribbean Countries
|
Caribbean Map
|
Jamaican Map
Español
Paises del Caribe
|
Mapa del Caribe
|
Bandera de Jamaica
|
Mapa de Jamaica
Sources
https://www.cia.gov/library/publications/the-world-factbook/flags/flagtemplate_jm.html
Other tags used are flag of jamaica, flag jamaica, and flag jamaican.


---
Return from Jamaican Flag to Jamaica facts

Return to Caribbean countries
---