Guanaja Honduras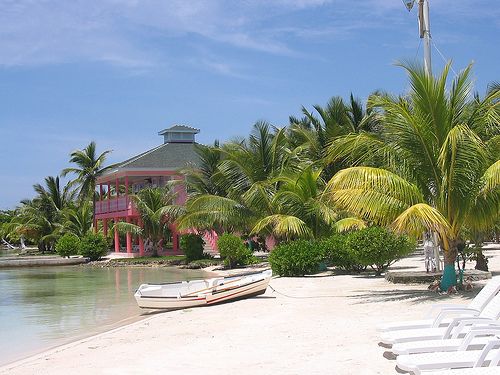 Guanaja, Honduras


Guanaja Honduras - Guanaja is one of the three main islands that form the bay islands (Islas De la Bahia) in Honduras; the other two are Roatan and Utila. This is one of the most mountainous islands than the other two and it is the tallest of the three. The highest peak rises to almost 1,400 feet.
Guanaja offers white sandy beaches, crystal clear waters, lush hillsides and waterfalls, and spectacular coral reef. Guanaja has its own fresh water source from the mountain streams and has no roads for cars.
The only city that Guanaja has is Bonacca which is located about half a mile on a small cay. This cay has been described as the Venice of Honduras and it holds most of the people that leave in Guanaja. There are no streets which means there are no motorized vehicles. Bicycles are prohibited. This means that the only way to get around is by walking.
Other villages are mangrove bight and Savannah Bight.
Activities
Scuba diving (45 sites), hiking and exploring, kayaking, waterfalls, fishing, and discovering Mayan artifacts.
Languages spoken - English and Spanish.
Currency - Lempira.
Population - 10,000 people
Climate - Year-round temperatures hover around 80 with the rainy season starting in October and usually lasting until December or January


Cited works
---
1. http://guanaja.honduras.com/ - Guanaja, Honduras
2. http://www.guanajaguide.com - quick facts 3. https://asieshonduras.wordpress.com/tag/guanaja-honduras-aeropuerto/ - Top Picture
---
---
Return from Guanaja Honduras to Honduras

Return to the home page
---