Flag of Japan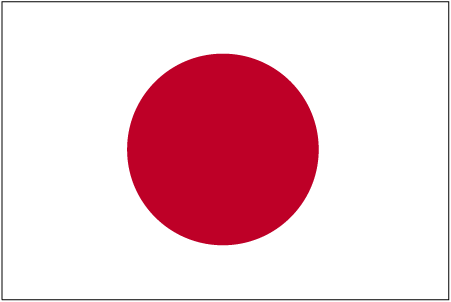 Flag of Japan
The Japanese flag is white with a red circle right in the center. The red circle represents the sun without rays.
Meaning of the colors
The white color means peace and honesty
The red color means hardiness, bravery, strength and valor
Nisshoki, Rising-Sun Flag, was adopted as Japan's national flag in 1870 but it was adopted nationally in August 13, 1999.
---
Other special words used to help you find this page are flag japan and flags japan.
Sources
https://www.cia.gov/library/publications/the-world-factbook/flags/flagtemplate_ja.html
http://www.flags-flags-flags.org.uk/japanese-flag.htm
http://daytranslations.com/japanese_flag.aspx
---
Return from Flag of Japan to facts about Japan
Return to world country listing
---