Drew Oregon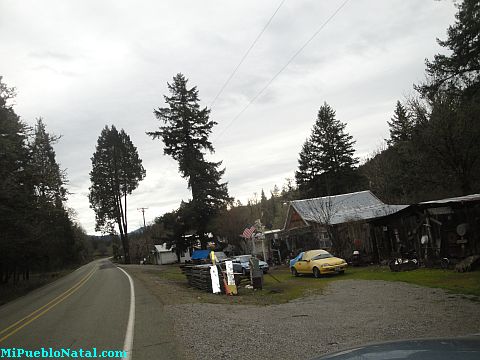 Drew Oregon
Drew is a small town (unincorporated) located in Douglas County in Oregon, United States. Drew can be found along highway 227 in the Umpqua National Forest. It is about 21 miles North of Trail.
Getting there is easy. From I-5 get off in Canyonville. Turn on third street. Just keep going because it will turn into highway 227. The drive is relaxing and the view of the scenery is very beautiful. At one point, highway 227 is very narrow with a lot curves which makes the drive more interesting. Along this highway you will encounter the towns of Days Creek, Milo, and Tiller and will end on highway 62. Highway 62 will lead you to Medford if you turn right and to Crater Lake if you turn left.
See pictures of Drew


---
Drew can be exposed to the world by writing stories about it but, only its residents (you) can help us accomplish this. So, if you are from there just write your personal experiences and we will manually create the pages. Send us your pictures too. We will love to show off your home town.
---
Visit our
Social Network
.
---
References
---
Return from Drew Oregon to facts about Oregon
Rerturn to United States Facts
---