Copan Honduras
The department of Copan Honduras, located westward (sharing a border with Guatemala), is one of eighteen departments that make up the country. As of 2001, Copan holds a population of 288,760 people, making it the ninth most populated department in all of Honduras. The capital, Santa Rosa de Copan, is considered to be a mainstay for cigar aficionados, as it has become an adopted home of Cuban tobacco (and a previous foundation for ancient Mayan culture), hand-rolled in La Flor de Copan cigar factory.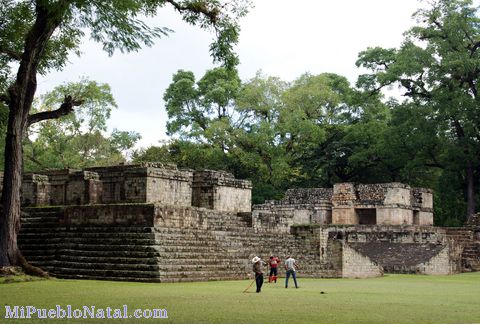 Mayan Ruins

When composing a personal Copan travel guide (and considering one of the many local hotels Copan has to offer) one must take into account one of the largest and most impressive Mayan ruins uncovered. It is home to a center of a breathtaking Mayan civilization, being home to Mayan pyramids, Mayan temples, and an overall firsthand understanding of Mayan history.
Municipios de Copan   Pueblos de Copan
---
Please
click here
to leave your thoughts, comments or experiences you may have about this historic place.




Cited Works:
---
1) http://www.citypopulation.de/Honduras.html - Copan - Honduras population
2) http://sidewalkmystic.com/santa_rosa_de_copan.htm - Santa Rosa de Copan
3) http://www.destination360.com/central-america/honduras/santa-rosa - Cigar and tobacco information
4) http://www.world66.com/centralamericathecaribbean/honduras/copan - Mayan Ruins
5) http://en.wikipedia.org/wiki/Copan - Mayan Ruins

---
---
Return from Copan Honduras to the home page
---