Christ the Redeemer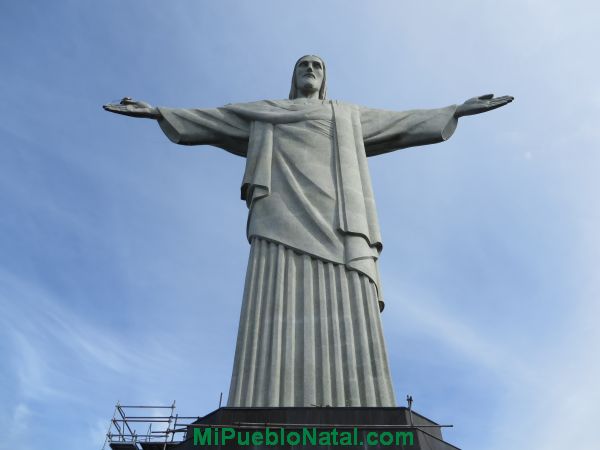 Christ the Redeemer
Christ the Redeemer (Cristo Redentor in Portuguese) is a statue of Jesus Christ in Rio de Janeiro, Brazil and was considered the largest Art Deco statue in the world from 1931 until 2010 when it was topped by the Christ the King statue in Poland. This statue measures 30 meters (98 ft) tall, not including its 8 meters (26 ft) pedestal, and its arms stretch 28 meters (92 ft) wide. The statue is located at the peak of the 700-meter (2,300 ft) Corvocado mountain in the Tijuca Forest National Park overlooking the city. This is a symbol of Brazilian Christianity which has become an icon for Rio de Janeiro and all Brazil. It is made of reinforced concrete and Soapstone and was constructed between 1922 and 1931. You can read more about it by clicking here if you like.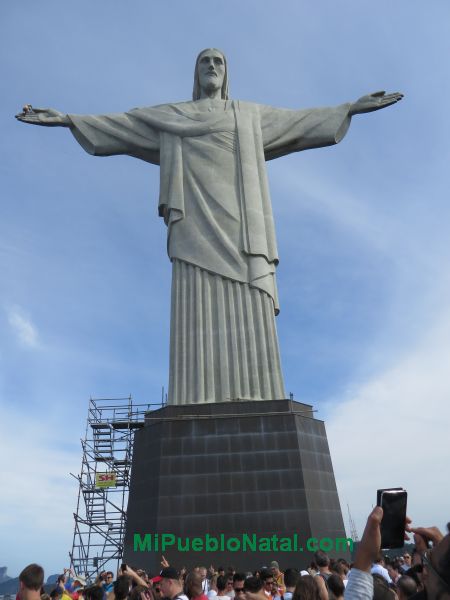 Getting there
More than six hundred thousand people are taken to Christ the Redeemer's statue every year through the almost hundred-year-old Corcovado's Railway, the oldest tourist excursion in the country.
The train was inaugurated in 1884 by Brazilian Emperor Dom Pedro II and it has already transported on its cars several distinguished personalities such as popes, kings, princes, presidents, artist and scientists.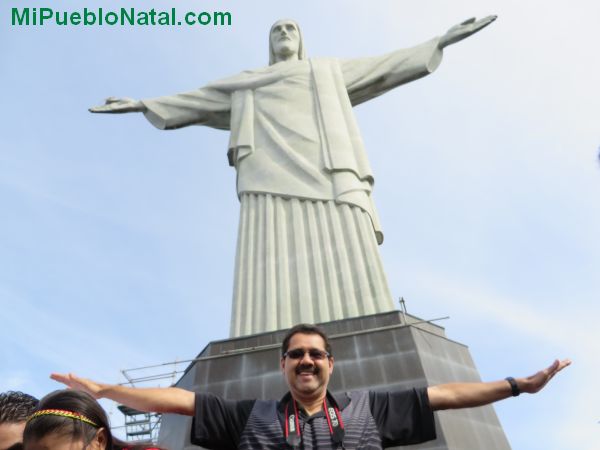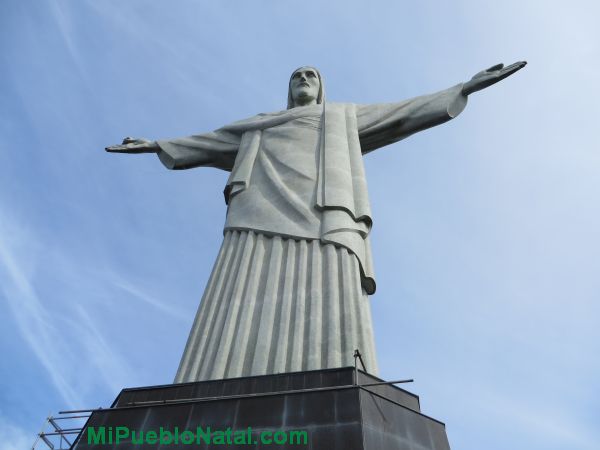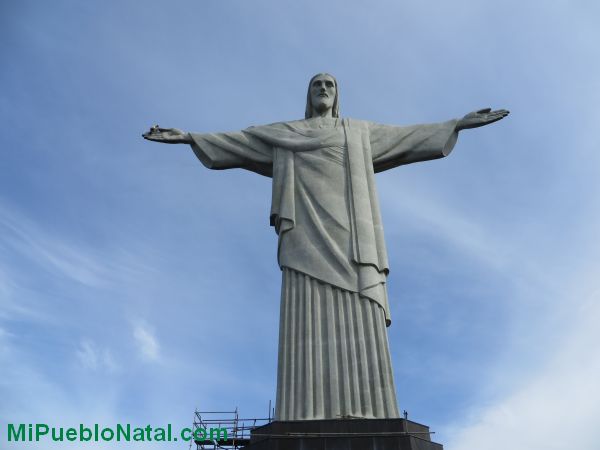 Ticket tours

Buying tickets to ride the train can be difficult if you are trying to purchase them online. Some advice that it is better to get there early especially if the weather forecast is a sunny day and purchase them at the kiosk. It can be frustrating if you purchase your tickets for certain day ahead of time only to find out that the weather is bad. Sometimes you cannot see the statue because it is covered with fog.
The train operates Monday to Sunday, from 8 AM to 7 PM and they depart every thirty minutes. The length of the trip is about 20 minutes and it is an eco-tour. The train cuts through the world's largest urban forest: Tijuca's National Park, a part of the so-called Atlantic Forest, considered as an example of nature conservation.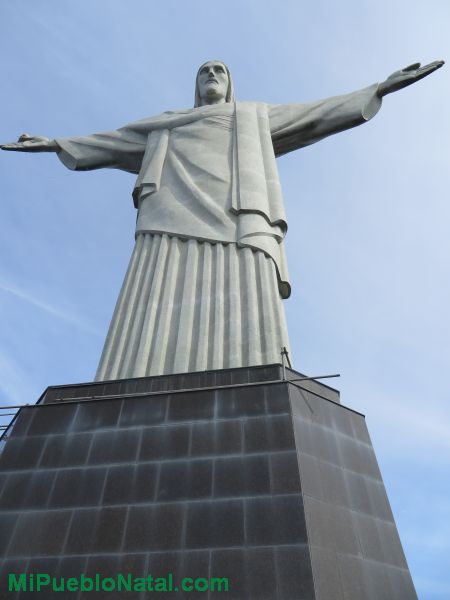 "And everyone who travels on Corcovado's Railway helps take care of the forest: the train is moved by electricity; therefore, it's not contaminating whatsoever. In addition to that, part of the ticket sale will go to fundraising for Brazilian Institute of the Environment (IBAMA) which is in charge of forest conservation issues."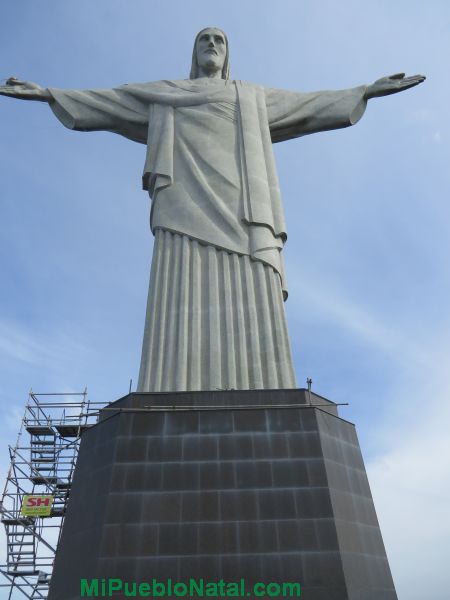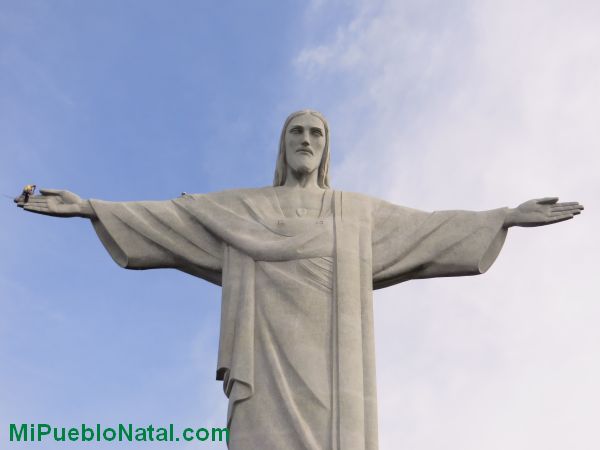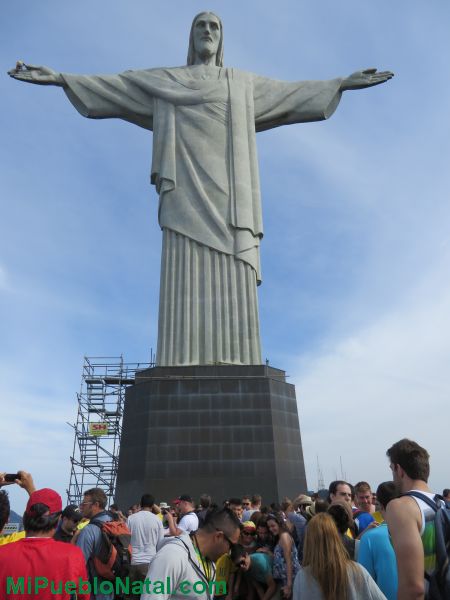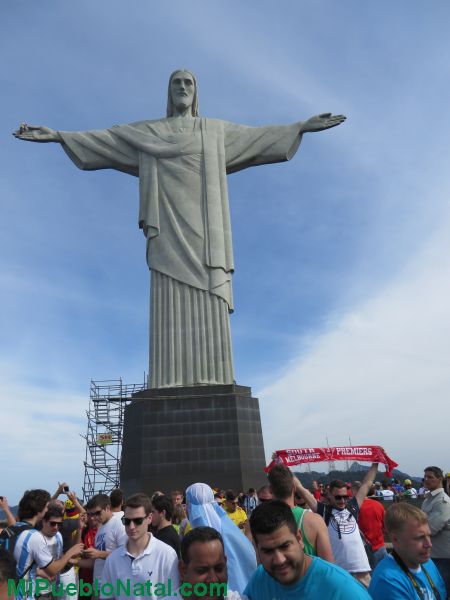 ---
Return From Christ de Redeemer to Facts About Brazil

---
References
http://en.wikipedia.org/wiki/Christ_the_Redeemer_%28statue%29