Auckland, New Zealand
by Karim
(New Zealand)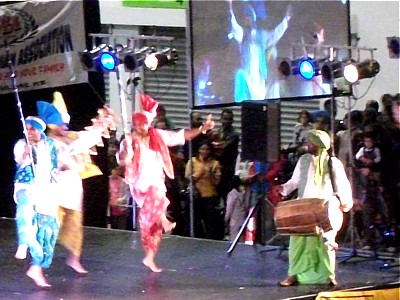 Diwali festival of lights
Auckland is home to over 1.4 million people in a country that only has a population of 4.3 million it is clearly quite a popular place to live. I'm going to tell you why I decided to be one of 1.4 million.


Auckland is a very multi cultural place with cultures from across the globe. This year in October I decided to go along to the Diwali celebration, which is an Indian celebration to celebrate the New Year also known as the festival of lights. I was pleasantly surprised that I was not the only one new to the festival as many Aucklander had also decided to come along and celebrate Indian culture.
You never get bored in Auckland with adventure around almost every corner. Rangitoto is a small volcanic island only half an hour from the heart of Auckland. Rangitoto is what I would call "A Great Day Out" with the largest
pōhutukawa tree
forest in the world. However if you're not such a fan of nature walks Auckland offers you the chance to go head first off the tallest tower in New Zealand in a cable controlled base jump or if you want to opt for something more iconic to New Zealand and bungy jump off the Harbour bridge.
Auckland is full of adventure and culture and that's why I think
Auckland City
is awesome.