Mapa de Granada
Mapa de Granada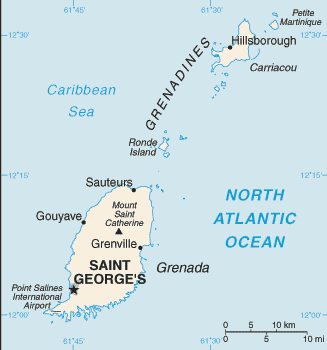 Granada se encuentra en el Caribe. Es una isla entre el mar Caribe y el Oceano Atlantico al Norte de Trinidad y Tobago.
Granada tiene siete regiones; Carriacou and Petite Martinique, Saint Andrew, Saint David, Saint George, Saint John, Saint Mark, Saint Patrick.
La mayores ciudades de Granada son, Calivigny, Belmont, Saint Davis, Grand Roy, Marquis, Grenville, Grenville, Tivoli, Victoria, y Sauteurs.

English
Caribbean Countries Caribbean Map Granada Flag Mapa of Grenada
Español
Paises del Caribe Mapa del Caribe Bandera de Granada



Sources
https://www.cia.gov/library/publications/the-world-factbook/maps/maptemplate_gj.html
Otras palabras usadas son granada mapa, mapa granada, mapas granada, y granada mapas.


---
Regresar de Mapa de Granada a paises del Caribe

Regresar a la pagina principal
---