Aruba Facts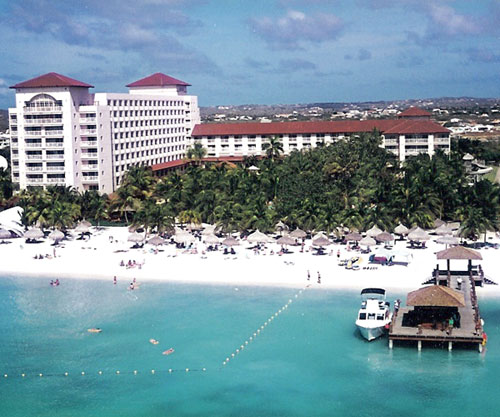 Aruba



Aruba Facts
Aruba is a beautiful small island located in the Caribbean Sea just north of Venezuela. If you have visited any island in the Caribbean, I am sure you will experience the same beauty and atmosphere they generally offer to is visitors.
The history of Aruba dates back when it was first discovered and claimed for Spain in 1499 and then it was acquired by the Dutch in 1636. Aruba seceded from the Netherlands Antilles in 1986 and became a separate, autonomous member of the Kingdom of the Netherlands. Movement toward full independence was halted at Aruba's request in 1990.
Language: Languages spoken in Aruba are Dutch and Papiamento (the local language) are the official languages of Aruba

Currency: The currency in Aruba is the Aruban Florin (AWG)

Population: The population of Aruba is 107,635 (July 2012 est.)

Land Size: Aruba has a total area of 180 square kilometers

Capital: The capital of Aruba is Oranjestad

Borders: Aruba has no borders with other countries because it is an island.

Industries:
The main industries in Aruba are are mainly tourism, transshipment facilities, and oil refining.

Agriculture: Aruba's agricultural products include Include aloes, livestock, and fish

Land divisions: Aruba has no land divisions.

Major Cities: Top ten:
Oranjestad which is the only one

English
Caribbean Countries Caribbean Map Aruba Flag Map of Aruba
Español
Paises del Caribe Mapa del Caribe Bandera de Aruba Mapa de Aruba



Sources
https://www.cia.gov/library/publications/the-world-factbook/geos/aa.html
http://www.wordtravels.com/Travelguide/Countries/Aruba/Currency
http://www.aruba.com/ExploretheIsland/OurCulture/language.aspx
http://www.travelmath.com/cities-in/Aruba
http://www.aycalifeclub.com/aruba.html/aruba-pics-25

Thank you for reading this Aruba information facts page. I hope you found it helpful and please let us know if you have any suggestions. Other keywords used are travel to Aruba, Aruba info, and Aruba island.


---
Return from Aruba facts to Caribbean countries

Return to the home page
---