Pilot Rock OR
Pilot Rock OR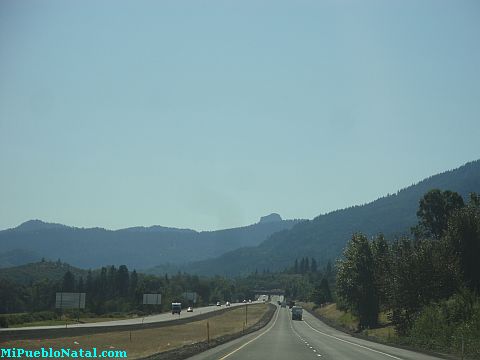 Pilot rock is a bulging rock that can be seen as you drive south on I-5, it is seen in the horizon right in front of you. You can get to the trail via a 2 mile gravel road off of highway 99. The trail gets very steep as you get closer to the rock. Right before you get to the foot of the rock, the trail is filled with lose rocks. The hiker needs to be careful with each step because a fall could be disastrous.
Getting to the very top of the road is kind of hard because you have to climb 2 walls. The first one is smaller than the second one. On the second one, you have to "rock climb" about 8 feet in order to keep going. Once you do that, you are almost at the top where you can take nice pictures of the valley below.
Directions from Medford:
Drive south on I-5 past Ashland and get off on Mountain Ashland exit. Keep going on highway 99 until you see the sign on the left side of the road. The gravel road is about 2 miles before you get to the trail.
Information found at http://www.oregontrails.com

Pilot Rock Oregon Location:
Just of I-5 south of Ashland, Oregon, near the Siskiyou Summit.

Difficulty:
Moderate

Distance:
1.4 miles (round trip)

Total Ascent:
1,071 feet High

High Point:
5,910 feet

Low Point:
5,018 feet

Season:
Spring, summer and fall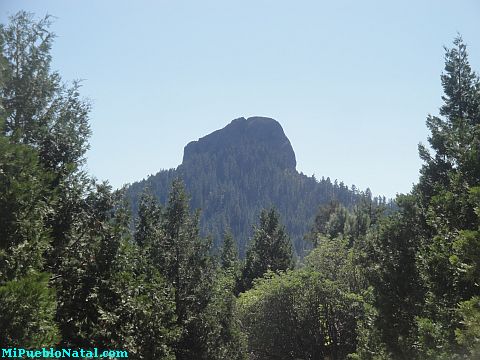 Visit our Social Network.


---
References
---
Return from pilot rock or to facts about Oregon
Rerturn to United States Facts
---
Thanks for visiting this page
References:
http://www.oregontrails.com/page.aspx?id=15