Peyton Bridge Trail

This group picture did not come out great but I had to post it here because it was the very first one we took right before we started hiking Peyton Bridge Trail.

---
Peyton Bridge Trail
A handful of us hiked the Payton Bridge Trail today (02/21/15) located at Lost Creek Lake. The trail begins at Lewis road located just past the big bridge going towards Prospect. The turn off is to the left and the small parking area is only a few hundred feet away.

This trail is also known as the Mouth of South Fork Trail and it is primarily used for hiking and is accessible year-round. This trail is rated moderate and it is about 11.6 miles both ways.
Not sure why it is labeled Rogue River Trail instead of Peyton Bridge Trail.

Starting our journey on this bright and shiny day.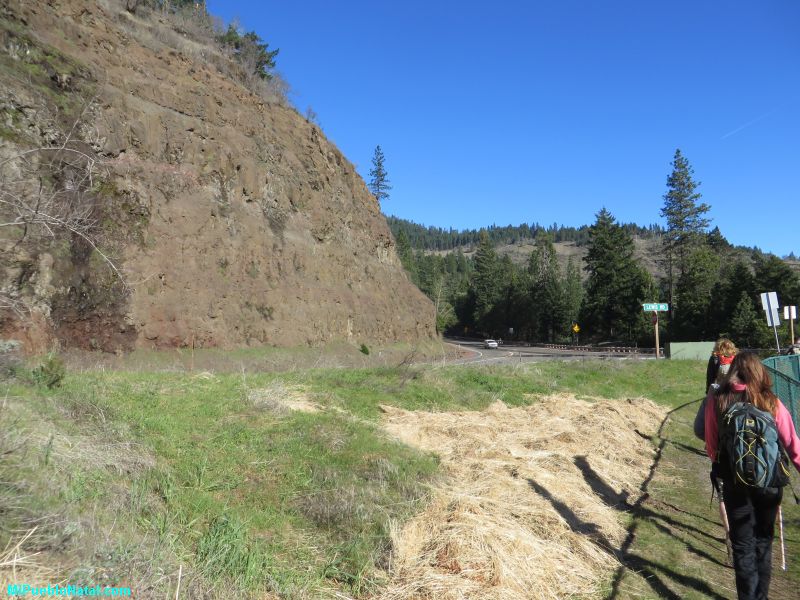 Lewis road on the left and the main highway in front of us.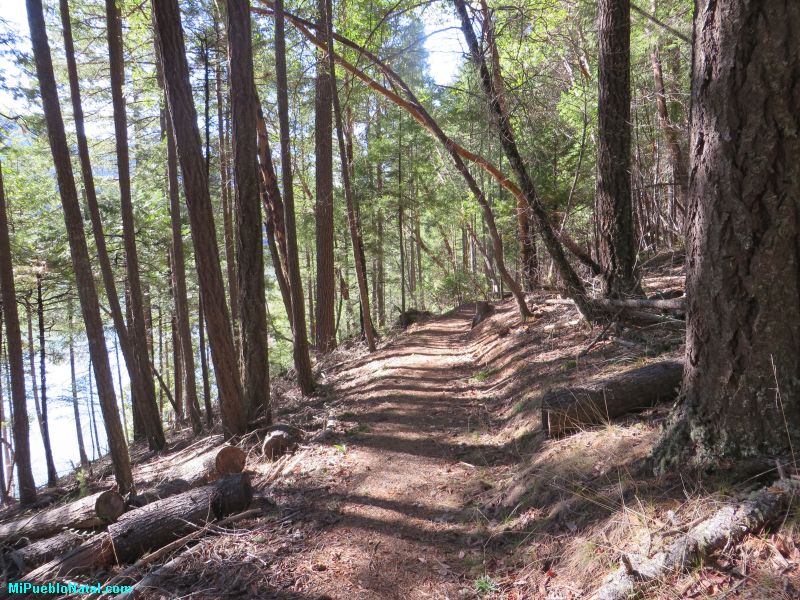 A new adventure awaits...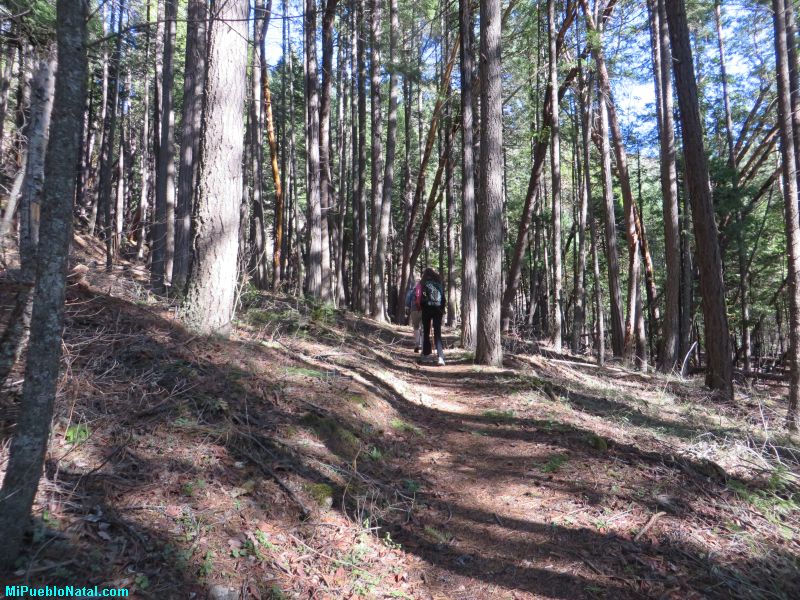 That's Cheryl waving happily at the camera...or maybe waving at me.

Brights smiles from everyone. I am not sure if I was smiling too because I was already exhausted. Amy R., Amy W. with her husband Bill, and their dog.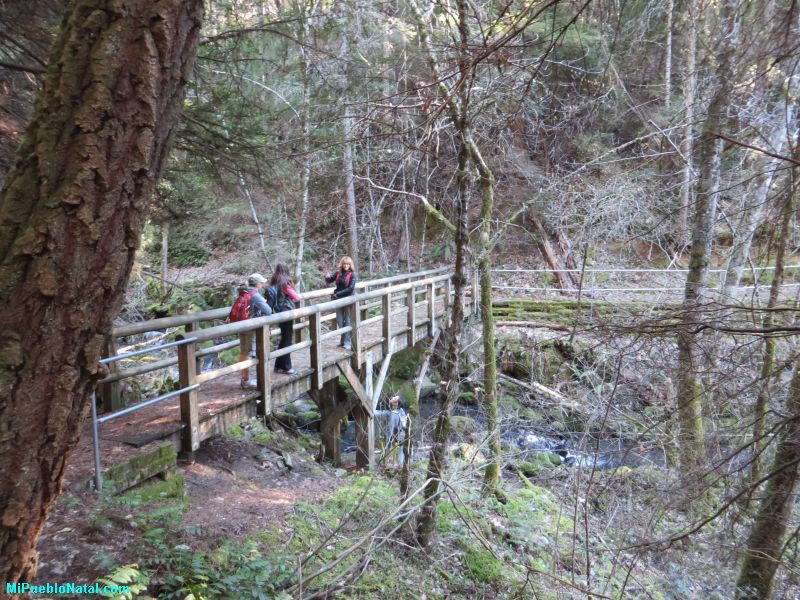 Wait for me! I need to sit down for a minute on this beautiful bench!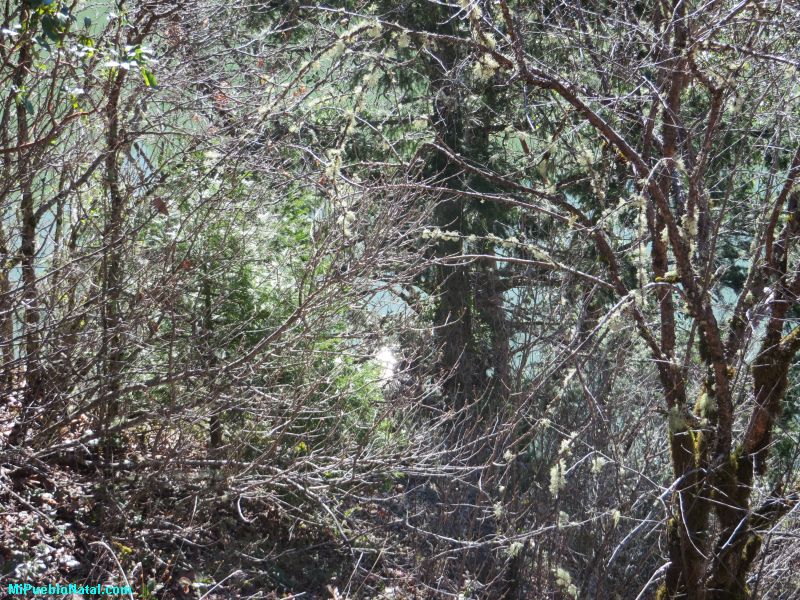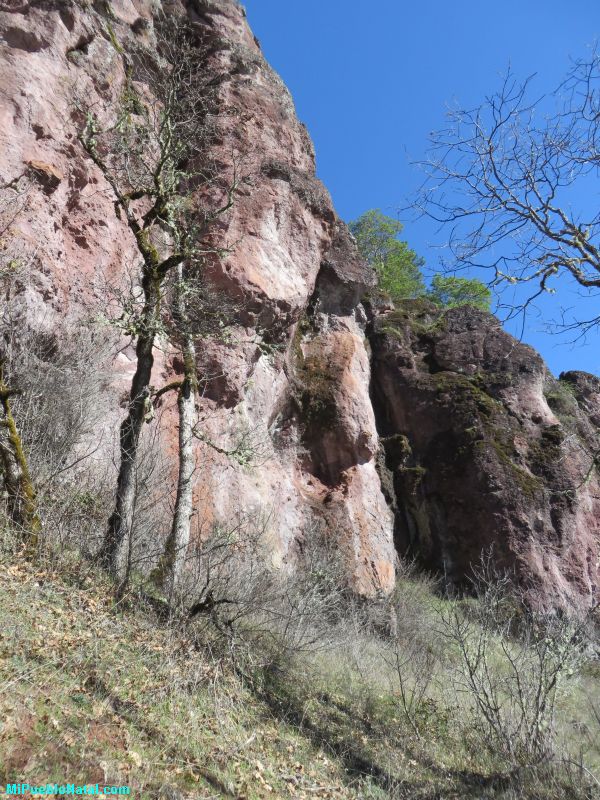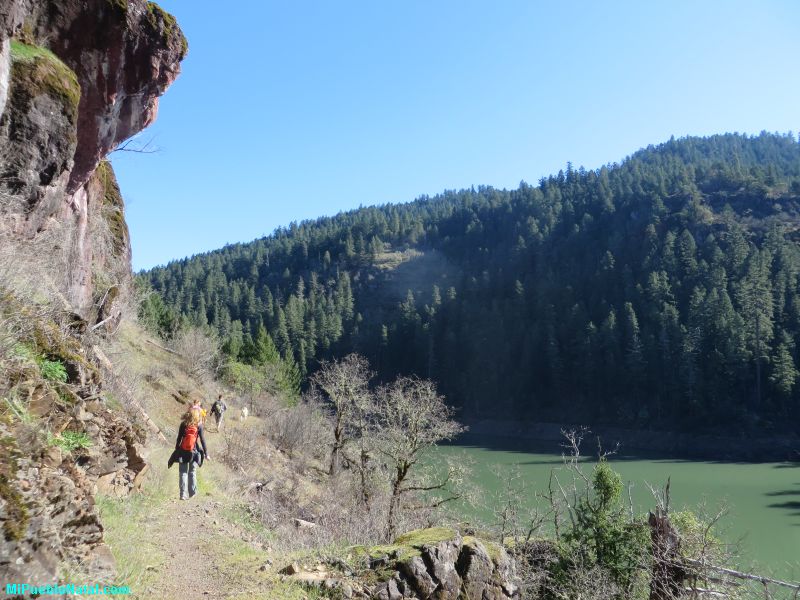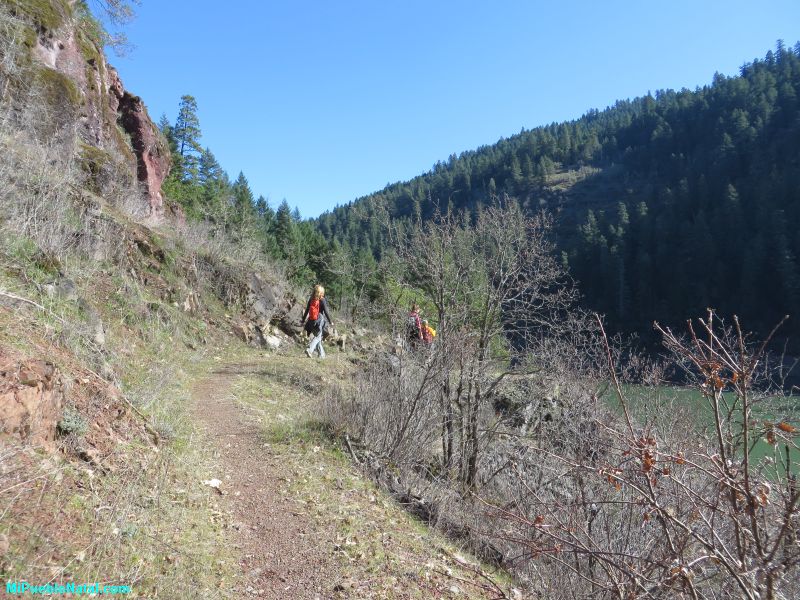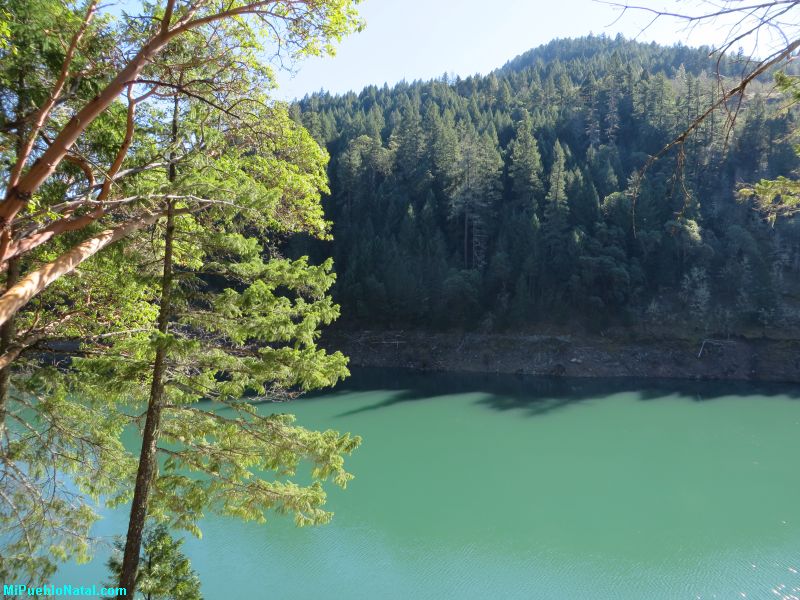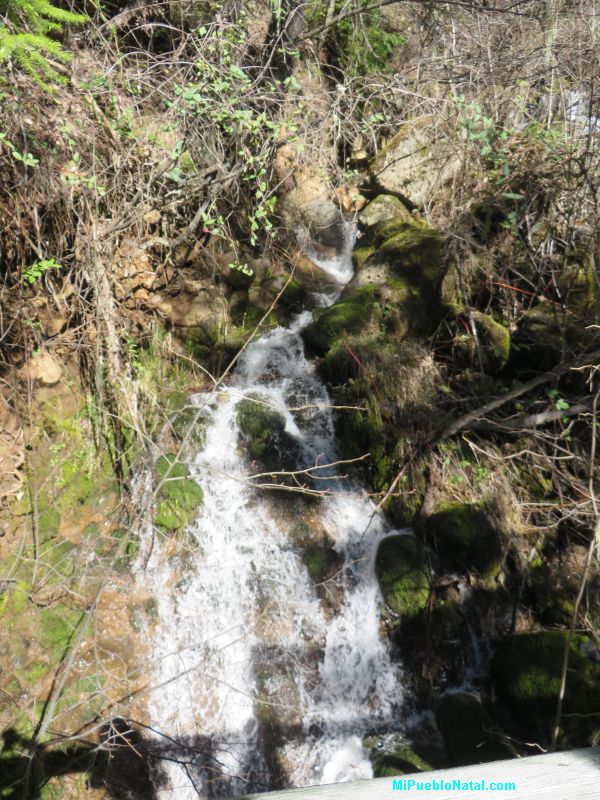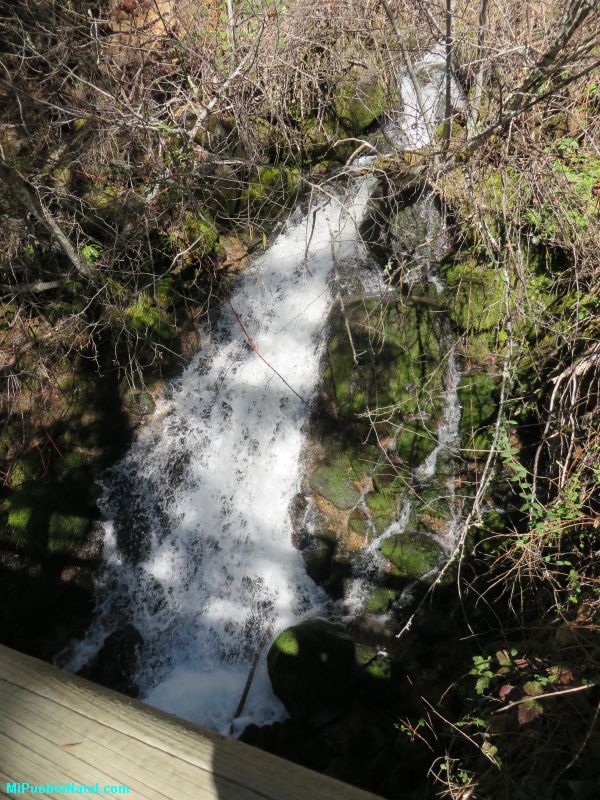 ---
Return from Peyton Bridge trail to Jackson County Oregon

---