The Astoria Column
Astoria Column
The Astoria column is located at the very top of Coxcomb hill which is Astoria's highest point at 600 feet over sea level. The column was completed in 1926 at a cost of $27,133.96. The structure is 125 feet tall and it takes 164 steps to climb to the very top via a metal spiral stair case located on the inside. Once you get to the top you can see the entire region on all sides; the view is magnificent!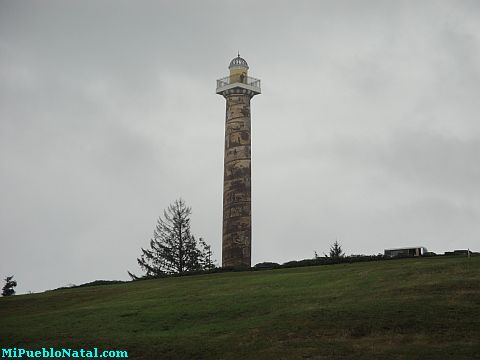 The Column
There are rails all around the platform at the very top but if you are afraid of heights be prepared to suffer a little. It is worth the sacrifice!
This column "has served for over 80 years as a beacon on the Pacific Northwest Coast" and it is one of the top Astoria attractions. The price for parking is only $1 which goes toward expenses of maintaining the structure.
THE COLUMN OF FACTS:
• Patterned after Trajan's Column, Rome, Italy
• Constructed of: Concrete
• Depth of foundation: 12 feet
• Elevation, Coxcomb Hill: 600 feet
• Height: 125 feet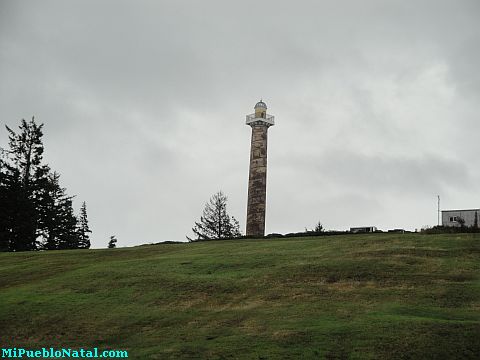 • Number of steps: 164
• Number of cartoons: 12
• Number of brown figures: 200
• Length of artwork, unwound: 500+ feet
• Decoration at top: State seal of Oregon
• Completed in 1926
• Dedicated July 22, 1926
• Original cost: $27,133.96
• Weather repair: 1936
• Friends formed: 1988
• Column restoration: $1 million 1995
• Plaza restoration & lighting: $2 million 2004
Getting to the column:
1. Go to downtown Astoria and turn either right or left on 14th street depending which way you are coming from.
2. Turn left on Jerome Avenue.
3. Turn right on 15th Avenue.
4. Turn right on Coxcomb drive and just keep going until you get there. It is less than a mile away.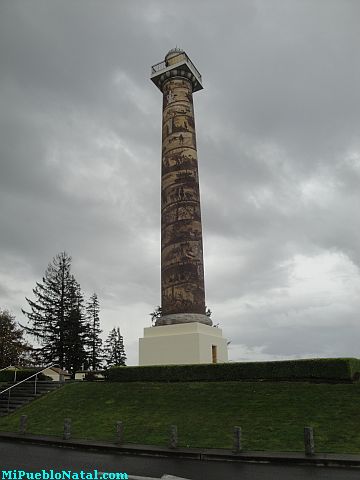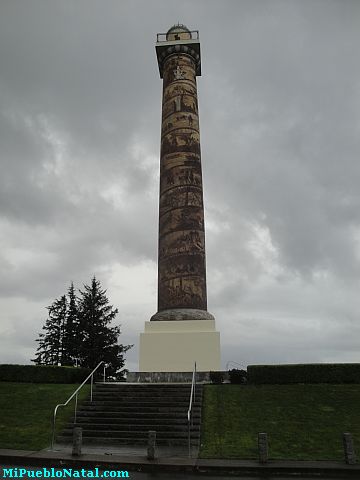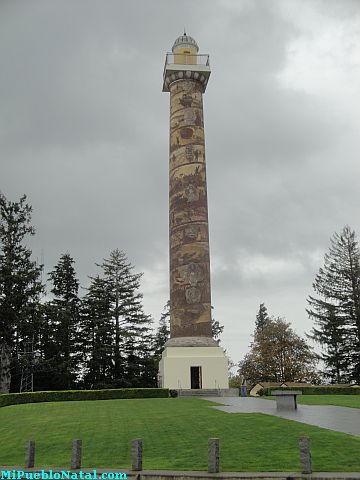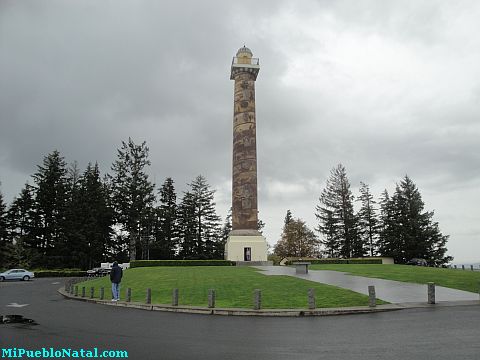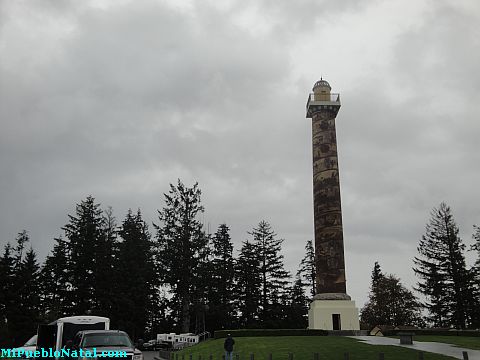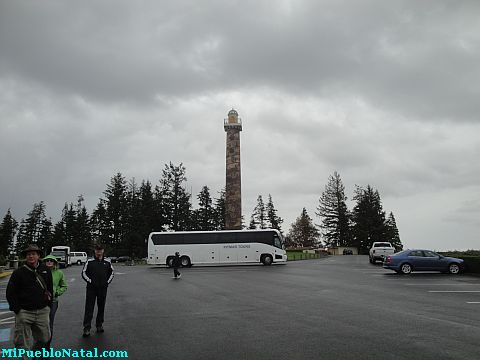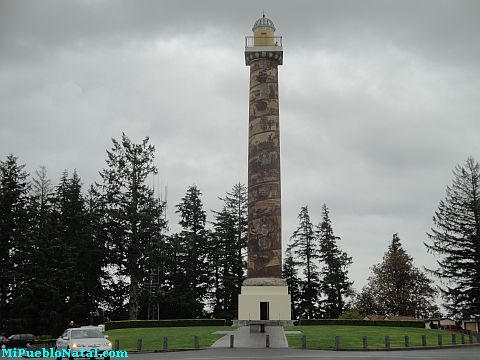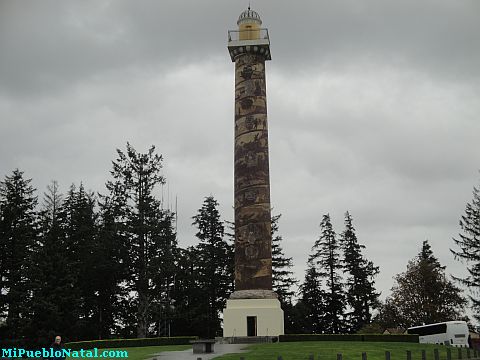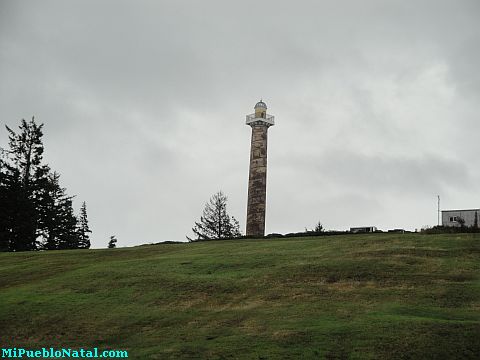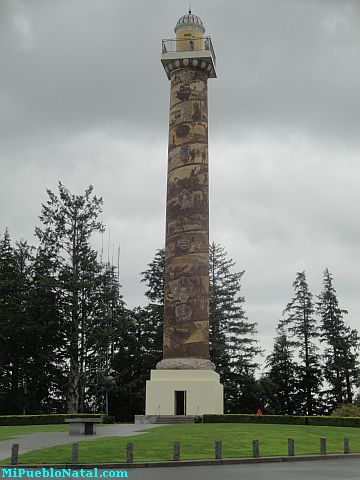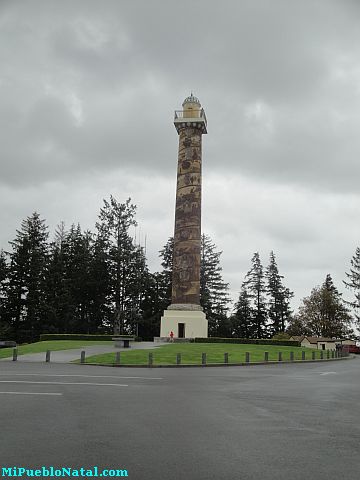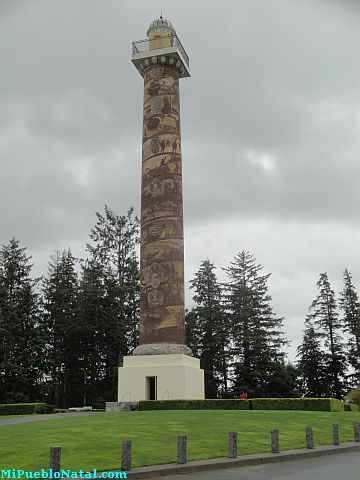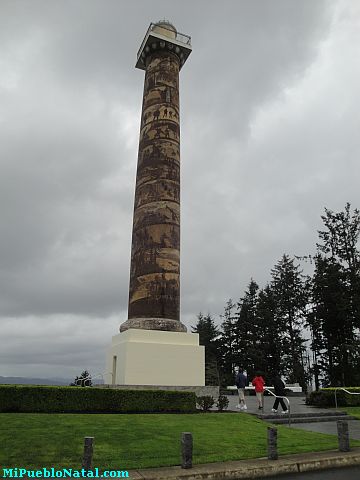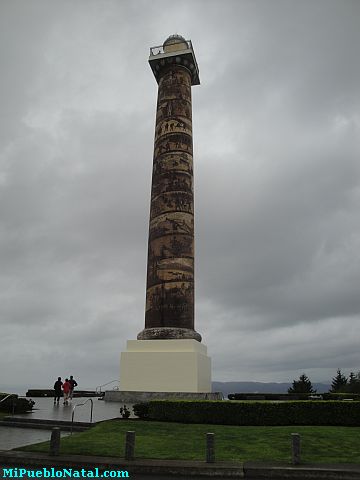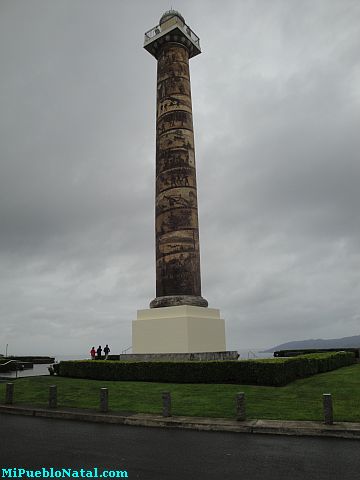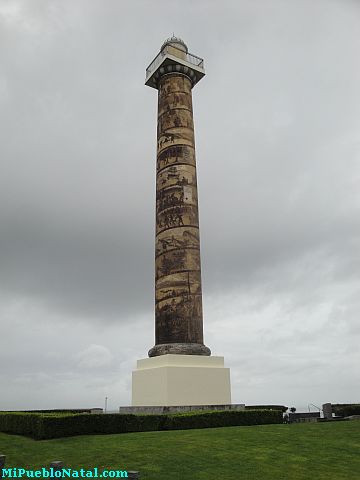 Visit our
Social Network
.
---
References
---
Return from The Astoria Column to the Oregon Coast
Rerturn to facts about Oregon
---
Thanks for visiting.References:
http://astoriacolumn.org/